Annual Awards Ceremony: Watch Live!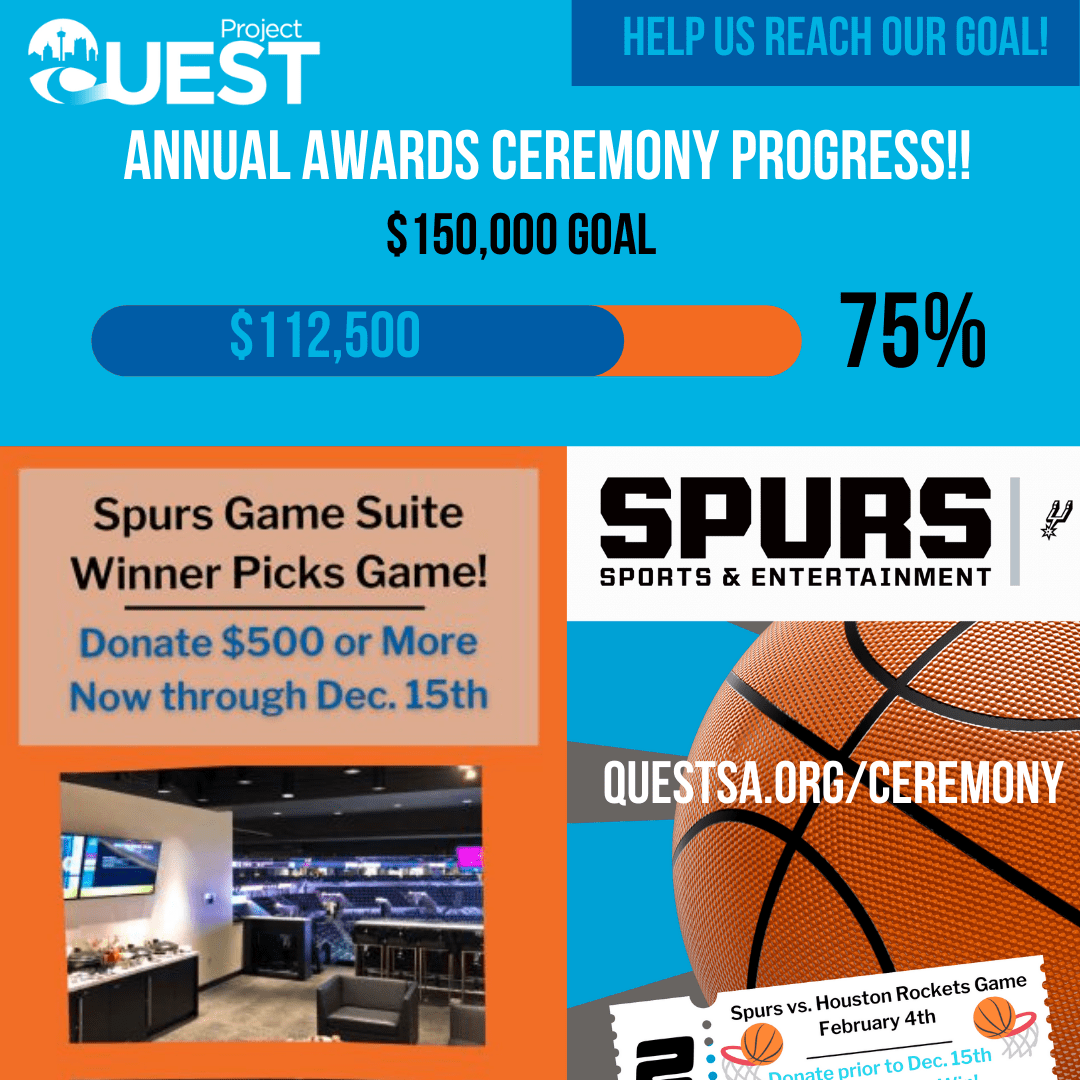 29th Annual Awards Ceremony
Partnerships Built on Equity and Resiliency
Wednesday, December 8, 2021
11:30 - 12:30 pm Livestream
Annual luncheon honoring our community leaders.
Every year Project QUEST highlights their commitment to strengthen San Antonio's economy through an annual ceremony where we honor our partners, sponsors and participants.
Here are some of the highlighted statistics from last year's ceremony:
2019 Program Participants
2019 Overall Program Stats
A special thank to all of our partners and sponsors for last years event:
"USAA's mission and purpose is to facilitate the financial security of the military, and their families. Supporting Project Quest is one way we do this. In the past 3 years, USAA has invested in Quest's work with underserved women and military veterans because it's a nationally proven model transforming people's lives and enabling economic mobility."
- Charito Lincoln, Corporate Responsibility Director | USAA

2020 Distinguished Quester Award Recipient
Lieutenant Steve C. Treviño, FFNP-C
Advanced Practice Provider, US Public Health Service
Lieutenant Treviño came to Project QUEST 14 years ago with determination to better his life. He came from a family who understands the importance of service, hard work and education. But they didn't have the means to send him to college. Even before he sought out Project QUEST, he displayed the ambition that has come to define him.