"We're a lifeline for the people in our community who are ready to change their lives."
Project QUEST is what it is today due to the group of hard working individuals whose passion fuels the program and inspires those around them. Each person has a unique role that attributes to the success of those who complete the program.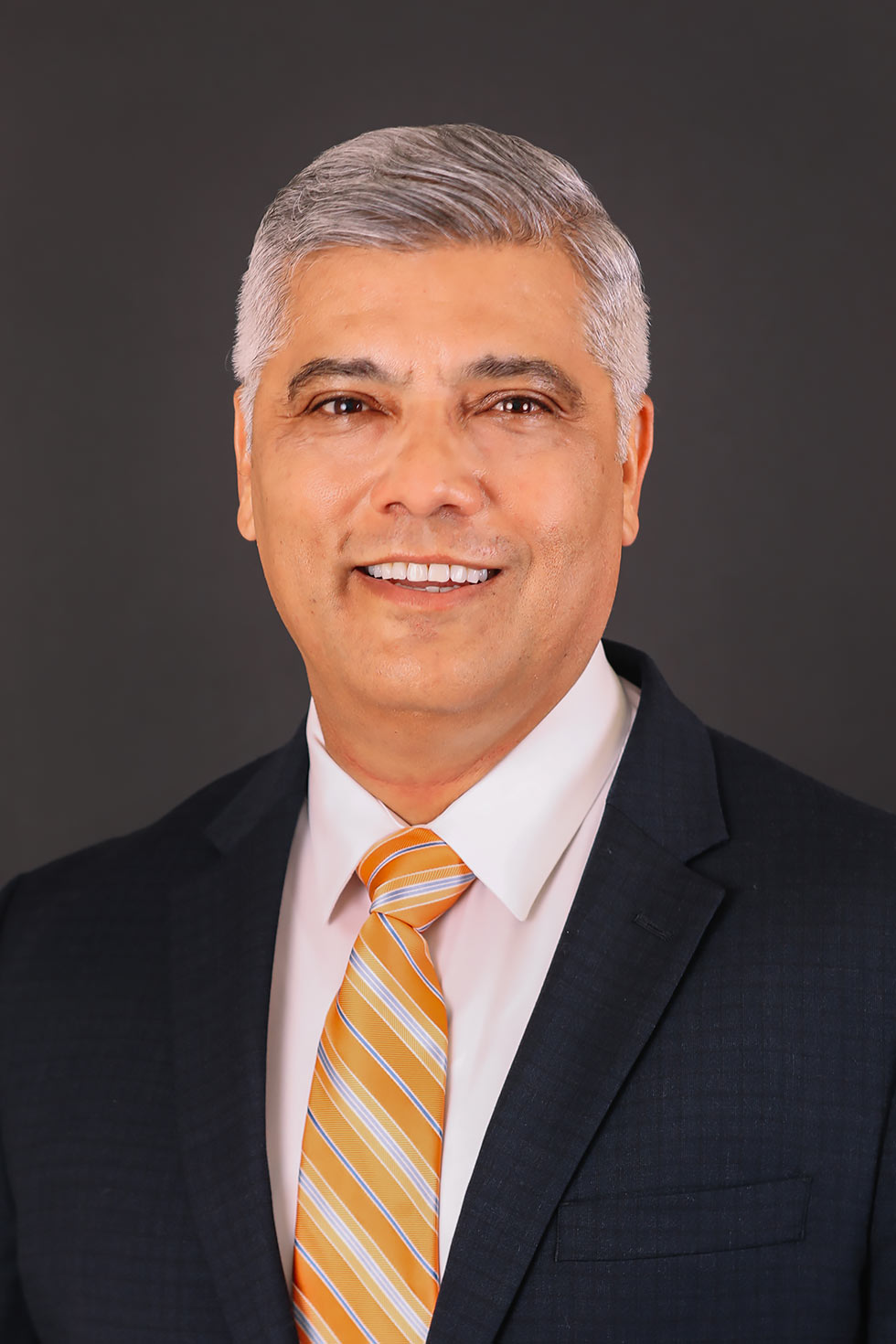 is President and CEO, David assumed the role of President and CEO of Project QUEST in June 2017. David is a 1984 graduate of the University of Texas at San Antonio with a degree in Business Data Systems. He earned a master's degree in Computer Information Systems from St. Mary's University in 1992 and holds an Associate of Arts degree from San Antonio College. David and his wife Cindy have been married for thirty-seven years and have two grown children, Joey and Lisa. For fun, David enjoys running, hiking, attending sporting events and concerts.
is the Chief Program Officer for Project QUEST, Inc. She develops organizational goals, operating plans, policies, short and long-range objectives for the operations of the organization and oversees the Program Experience team. She received her Bachelor of Arts in Psychology from the University of the Incarnate Word with a focus on Child Development. Lelani has a strong devotion to the transformation of lives through opportunities in education for youth and adults and has worked with such distinguished organizations as the YWCA and Communities in Schools before starting with QUEST.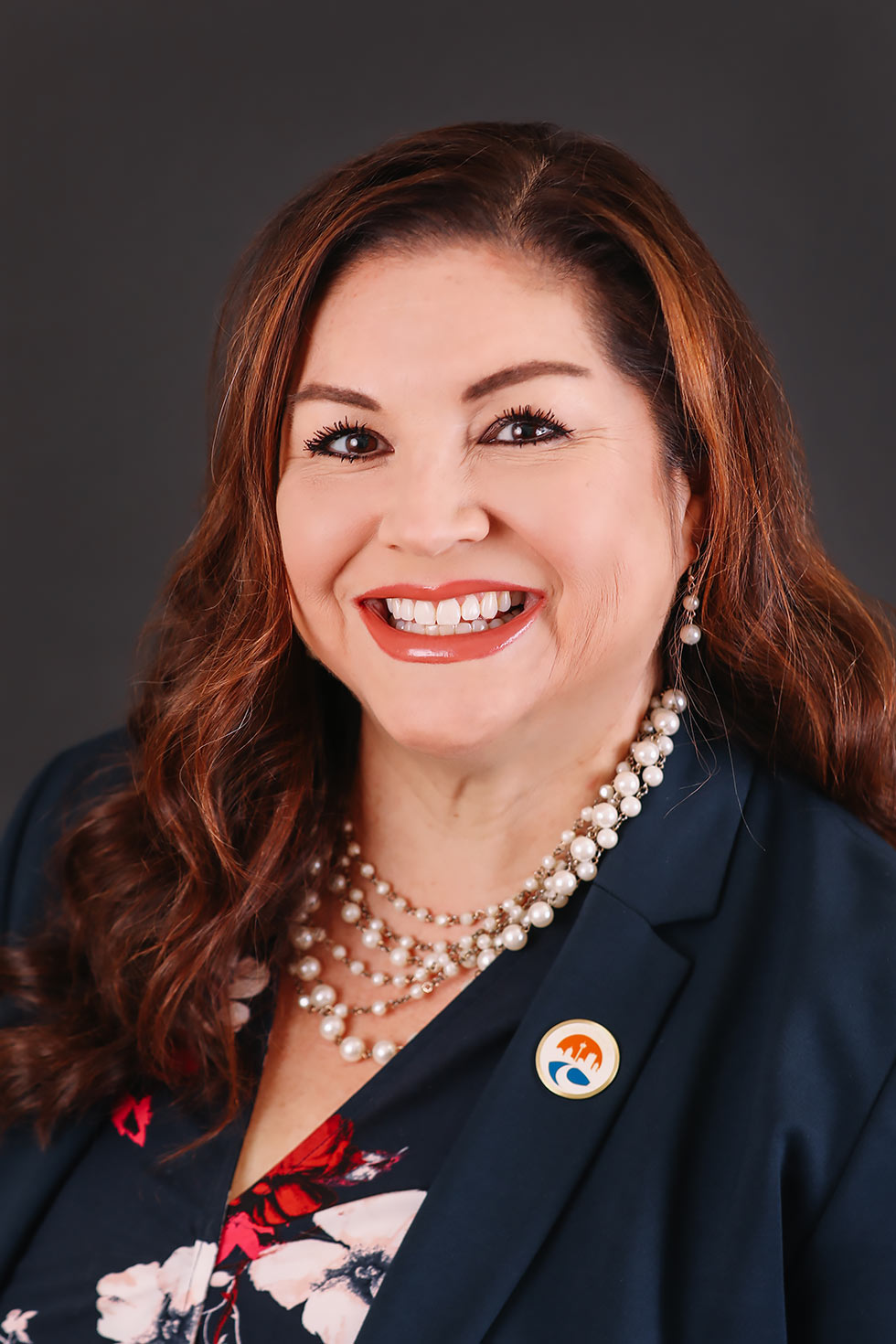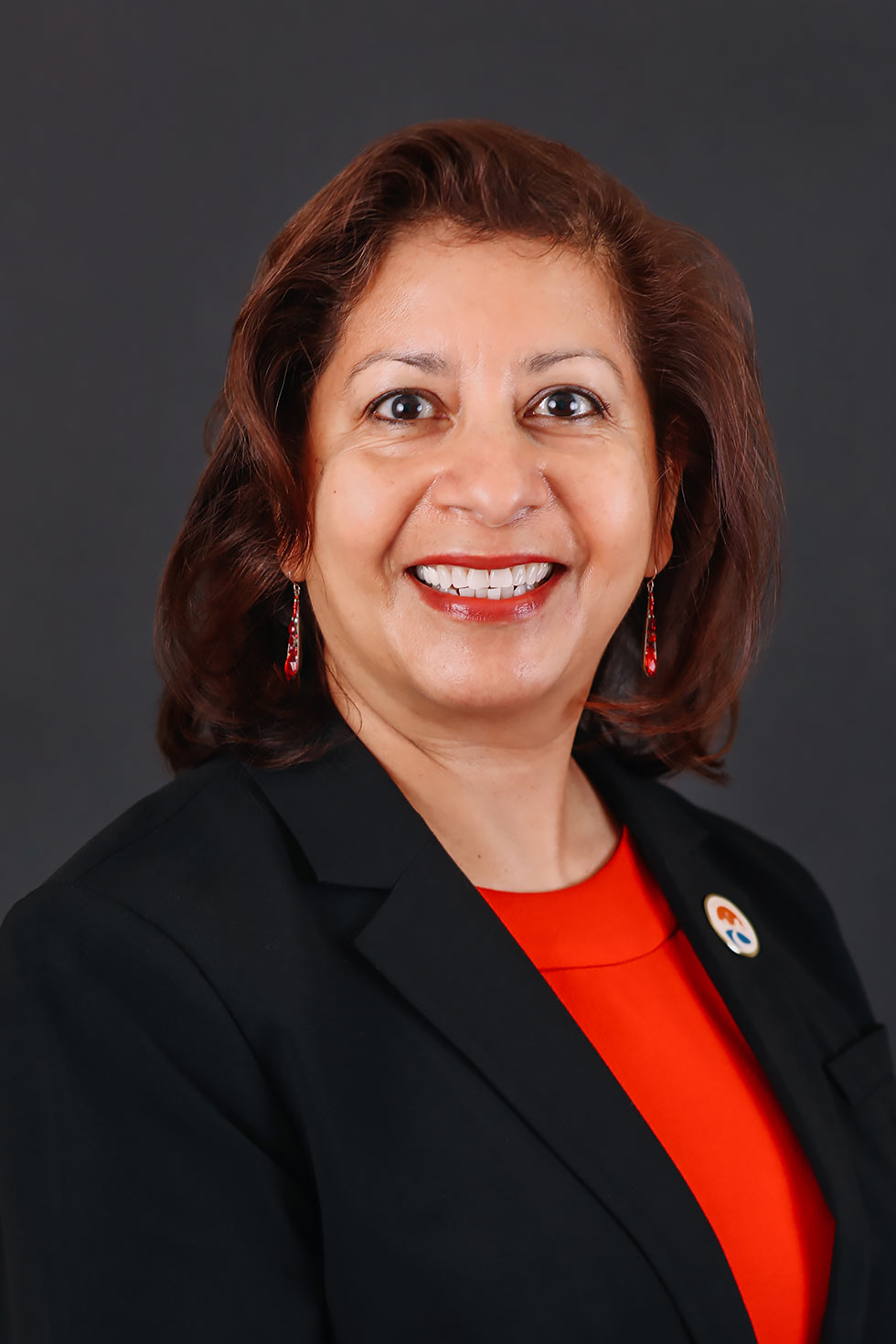 Director of Accounting and Finance, brings 30+ years' experience in Accounting, Non-profit and Auditing. She received her Bachelors of Business Administration with a concentration in Accounting from Our Lady of the Lake University. She received her Certified Fraud Examiner's License in 2010. She serves in the Counting Ministry at her Church. She enjoys fishing and photography.
is the Director of Community Partnership for Project QUEST. He is responsible for all facets of business development including grant administration, donor engagement, philanthropic participation, alumni relations, marketing, communications and events. Francisco has a Bachelor of Arts in Political Science from the University of California at San Diego and a Master's in Public Administration from California State University, Los Angeles. Francisco has over 20 years of combined experience providing community outreach and engagement, connecting community members to social services, nonprofit leadership, and the healthcare field.  He is the son of immigrants, the first in his family to pursue an education beyond high school and can attest to the life changing impact access to a quality education can play for generations to follow. Francisco and his wife have been married for 21 years and have two daughters—one in middle school and a high school senior.  He is a very proud #GirlDad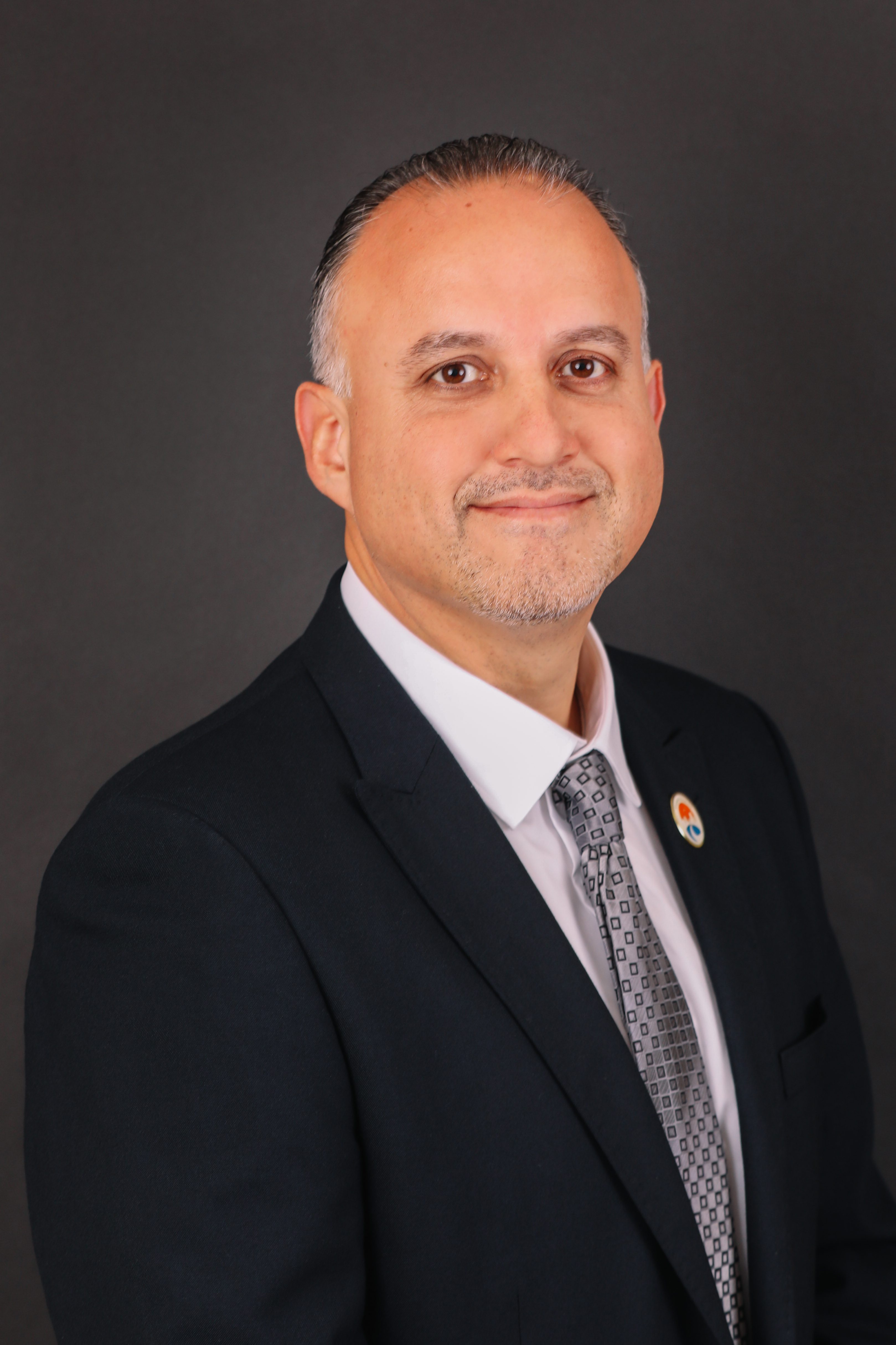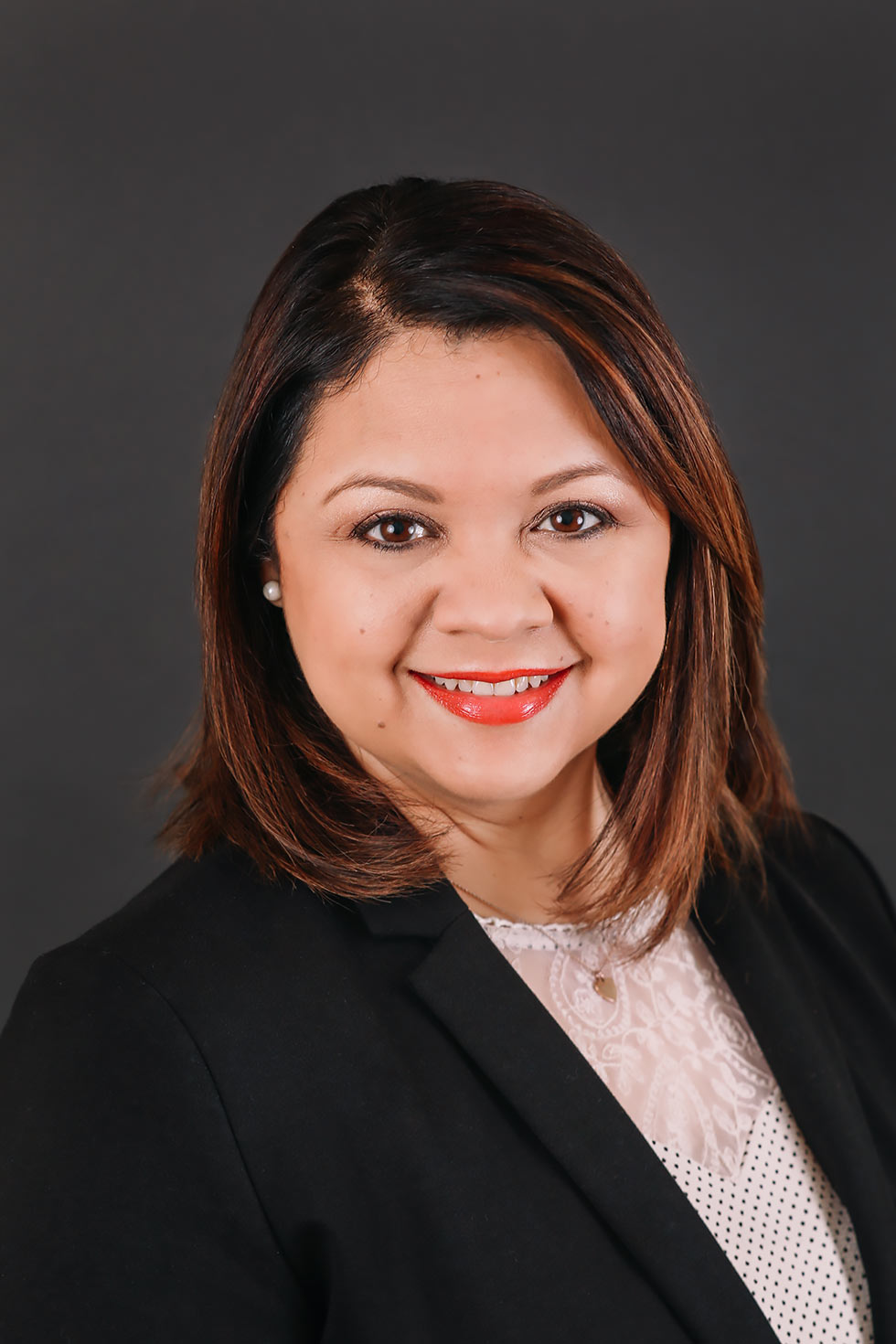 is the Executive Assistant to the President/CEO and liaison to the board of directors. Rebecca has served within the social sector for over 12 years providing executive level support, ensuring effective communication, and supporting board engagement and governance. Rebecca is motivated by taking part in collaborative efforts that advance individuals, families and communities. Rebecca enjoys day trips and quality time with her family, devotional writing in her spare time and is passionate about serving children in foster care as a foster mom together with her husband Chris.
is Program Manager for Sourcing Services, has over 20 years of workforce development experience, having worked with youth and adults. Mr. Hernandez earned his Bachelor's degree from the University of the Incarnate Word. Mr. Hernandez loves traveling and watching horror movies with his family.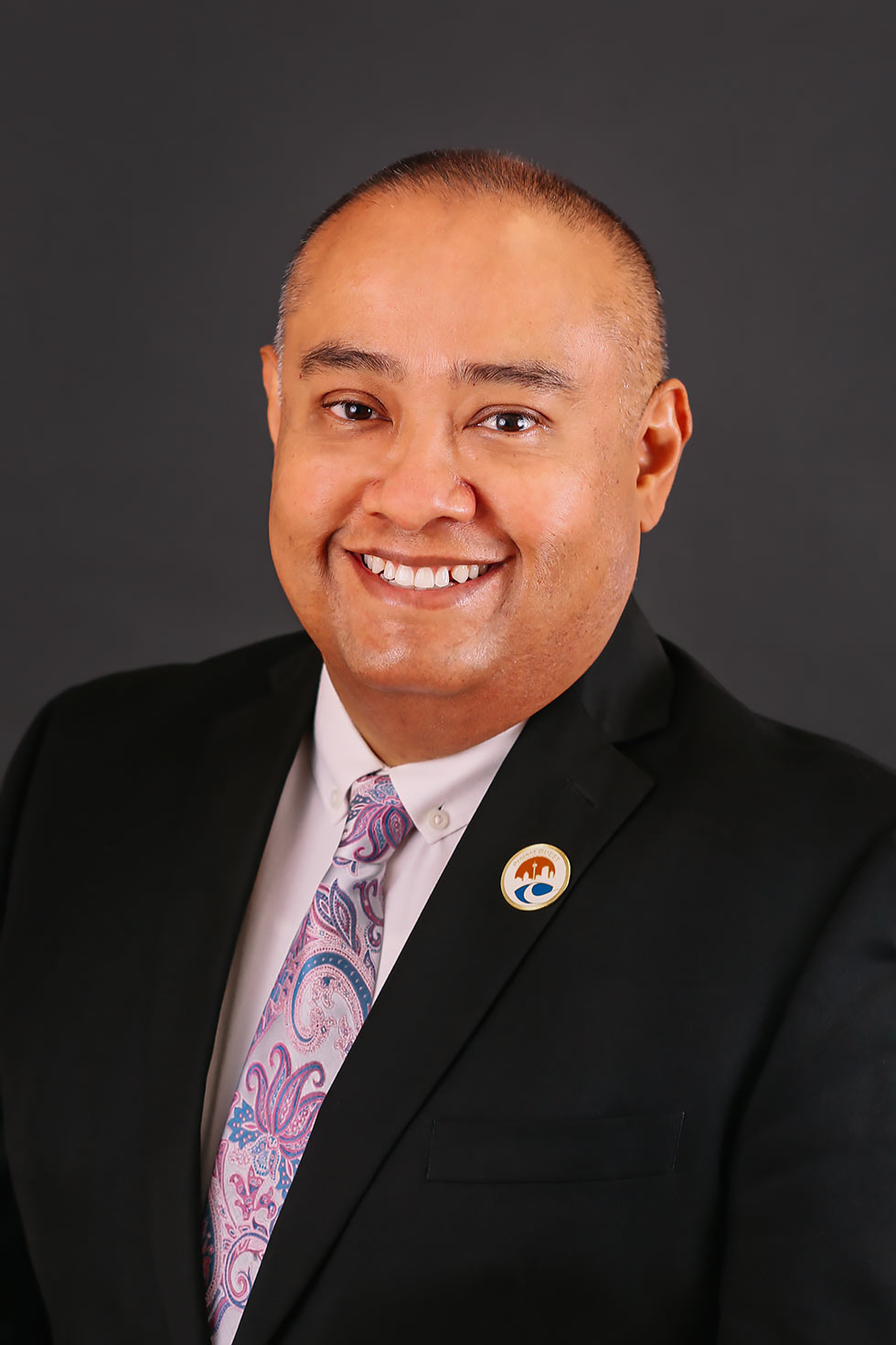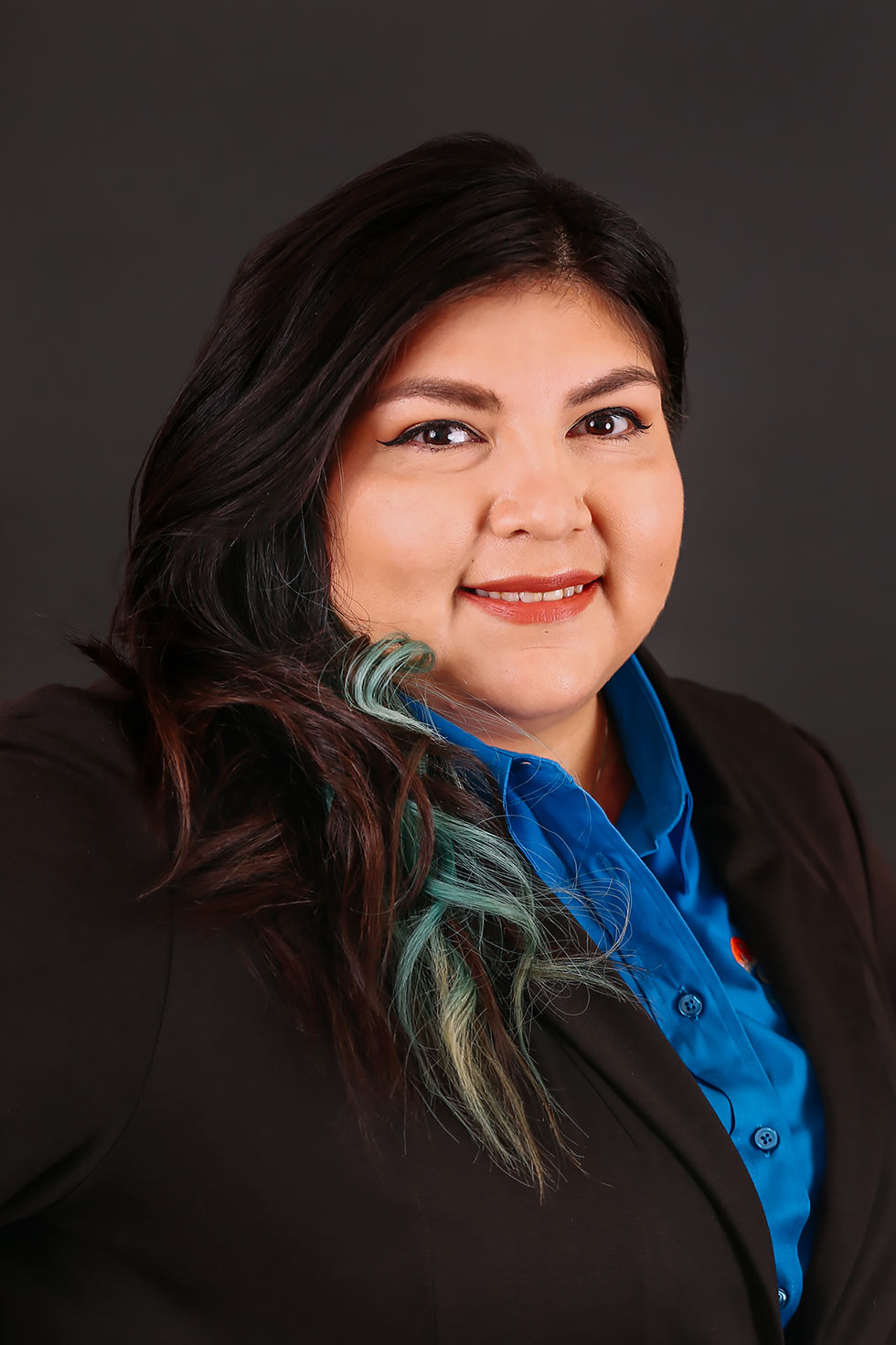 joined Project QUEST Inc. in 2010 as a Public Ally through the AmeriCorps program after graduating Cum Laude from St. Mary's University. She then began as a career advisor with Project QUEST in 2012 and served under various career tracks, to include Nursing and Information Technology. Ruby is currently serving as a Program Manager.  Ruby's passion is to thrive within an organization that values community, leadership, and the empowerment of individuals that works towards making a substantial change within the community. One of Ruby's hobbies is music, and loves going to concerts.
is a passionate advocate for the betterment of underserved populations and has served in the nonprofit sector for five years currently serving as Workforce Planning Analyst. A native of Plainview, Texas, Naomi entered the nonprofit field upon receiving her Bachelor of Sociology from The University of Texas at San Antonio and later pursued a Master of Science in Nonprofit Management from Our Lady of The Lake University.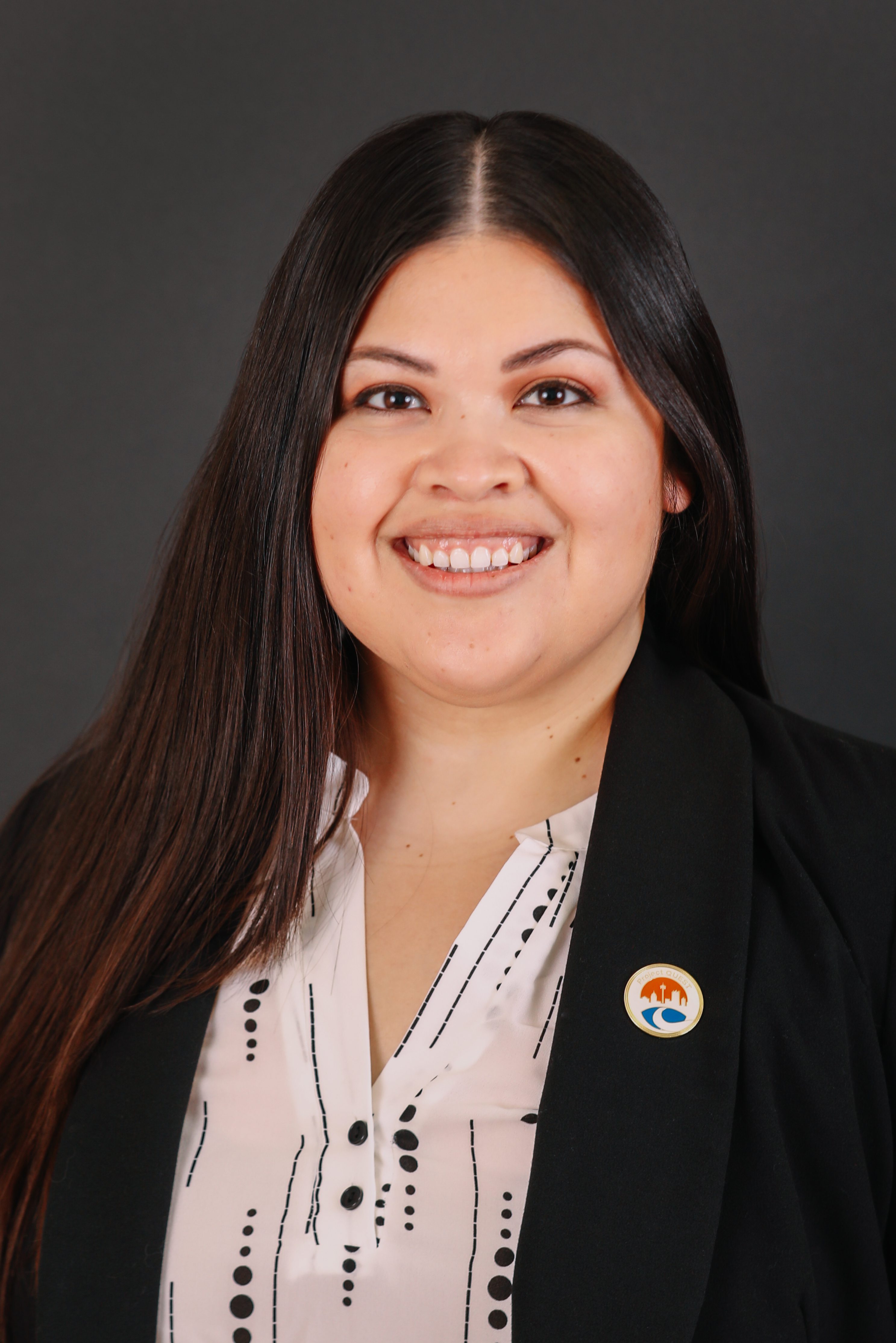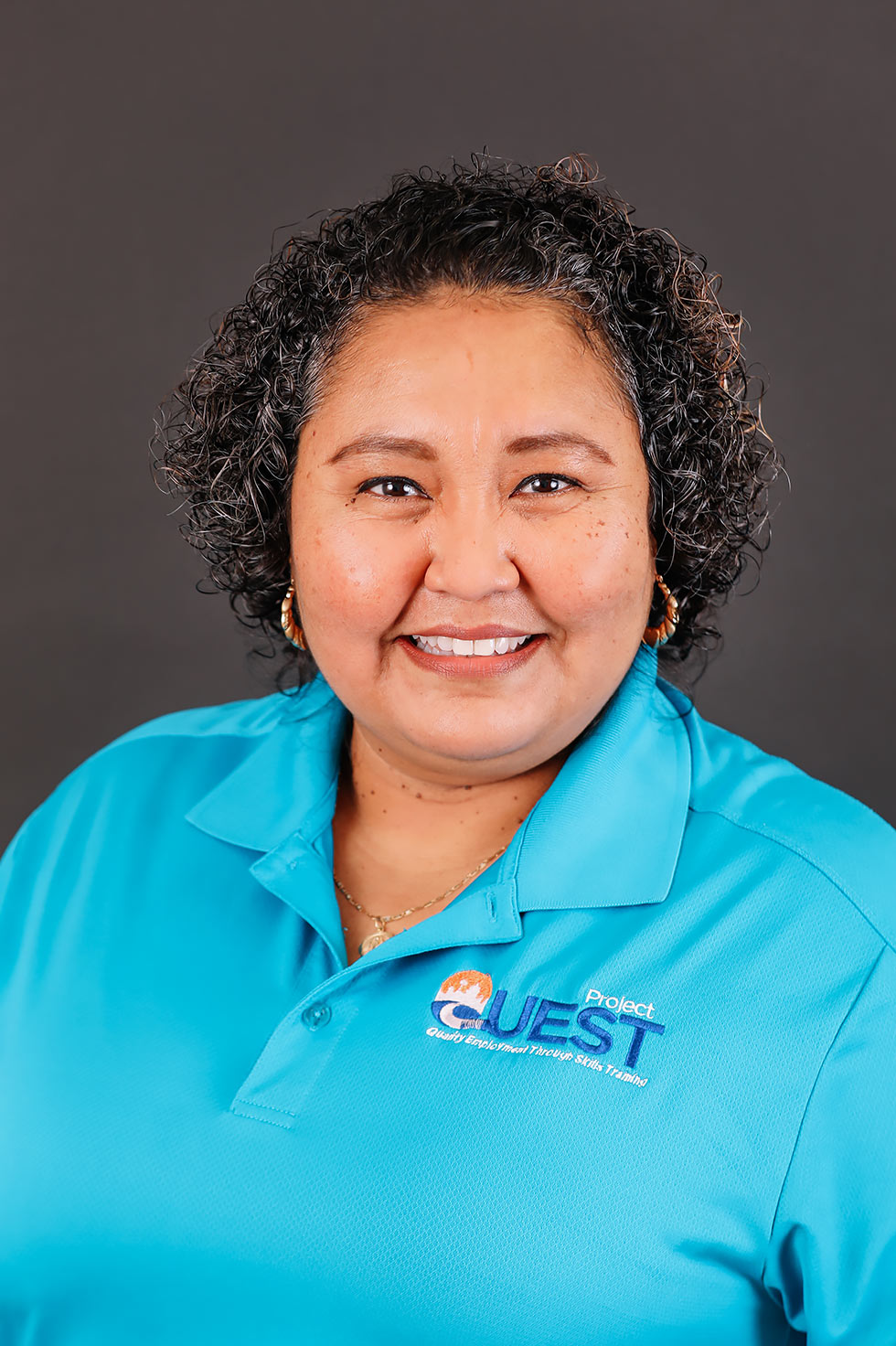 has been working for Project Quest for 27 years.  She has been a Career Coach for 20 years. Being a Coach has been the best part of Maria's job.  She loves to give academic guidance to all those in need. Maria works with the San Antonio College Registered Nurses and those in prerequisites. Born and raised in the heart of the Westside of San Antonio, she graduated from Lanier High School, attended St Mary's University, where her major was in Public Justice. Maria's  hobbies are going to her son's baseball games, camping, listening to music and dancing.      
has worked at Project QUEST for 23 years this April 2021.  She has held many positions since starting at Project QUEST to include Case Aide, Receptionist, Testing Administrator, Intake Worker, Eligibility Specialist, Assessment Specialist and currently Certification Specialist.  As a Certification Specialist, her main role is to determine funding eligibility for applicants.  She loves what she does and feels great satisfaction in knowing that she has certified someone who will potentially be earning a living wage and will be able to support their family.  When not working, Terry spends her time with her family and enjoys watching Netflix and Hulu movies.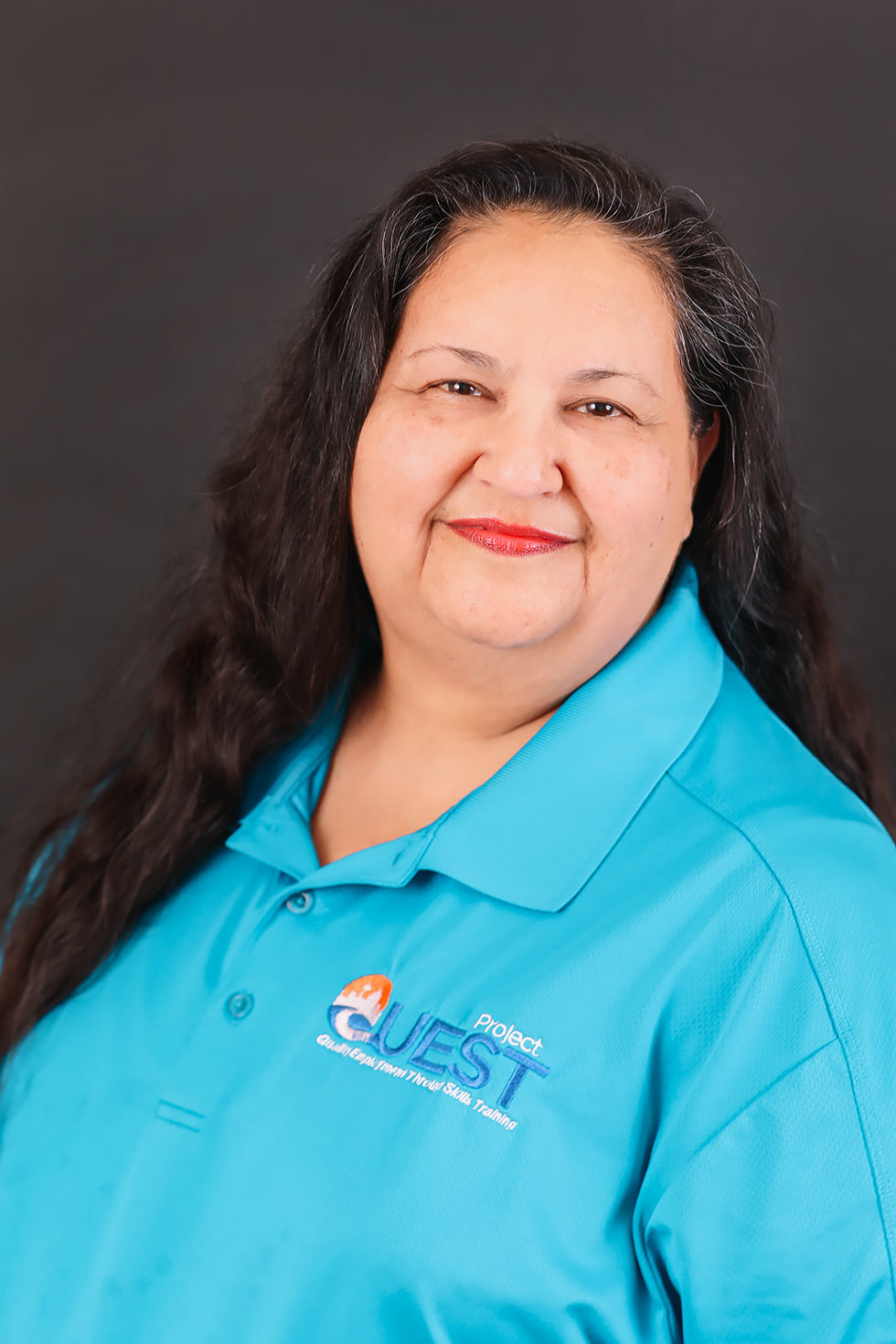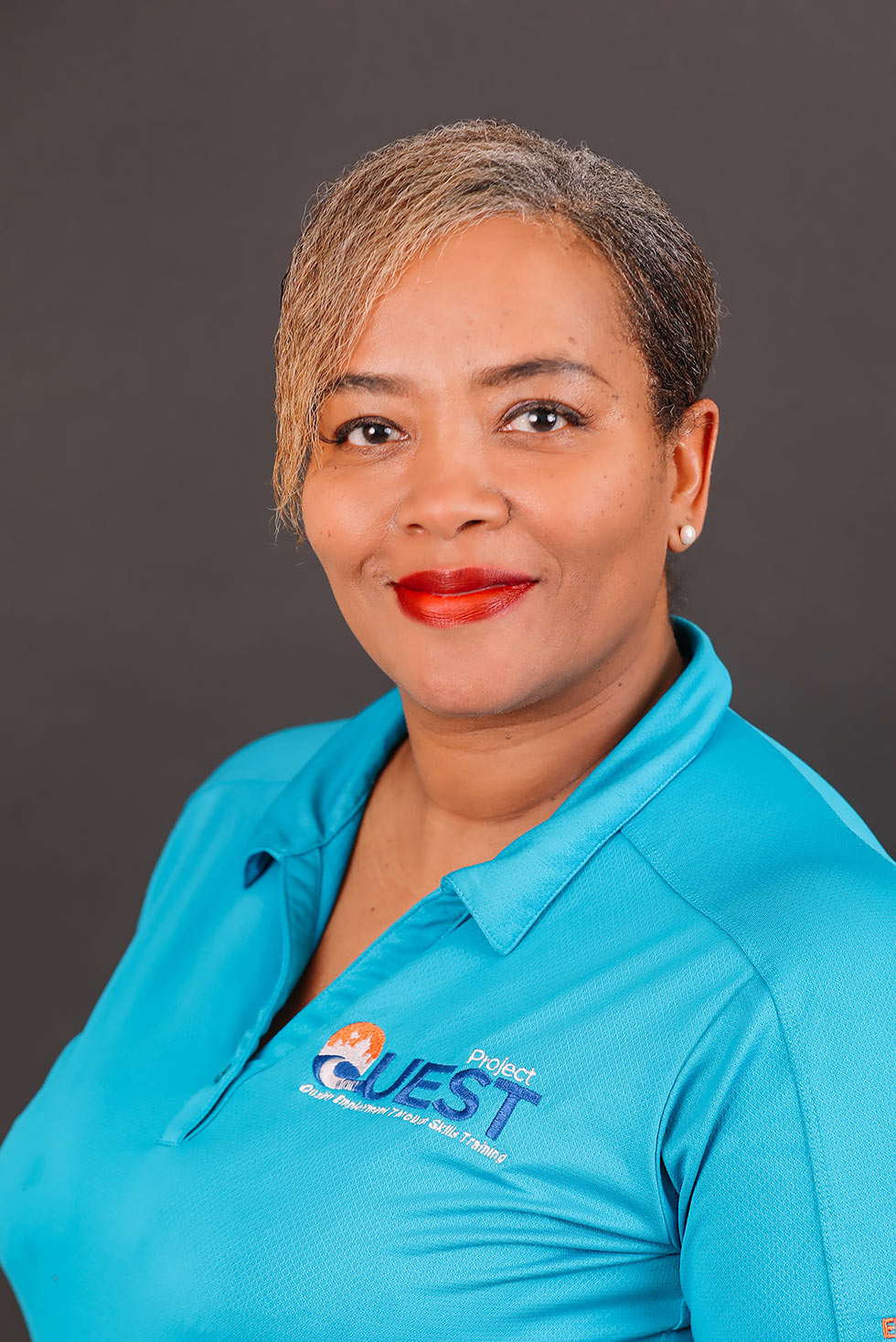 is a Career Coach who has been with Project QUEST for twenty-one years and counting. She partners with Alamo Colleges to provide career guidance and financial assistance to participants with navigating program services, needs-related resource connections and entry into employment in targeted sectors to reach their career goals. Many of her students have graduated and went on to become successful in the medical and technical industries. Yolanda is certified under The National Association of Workforce Development Professionals. She also participates in The St. Phillips College Advisory Board and has been doing so for over 5 years. Ms. Williams volunteers regularly with The San Antonio Food Bank as well as with smaller local community programs. She is a native San Antonian and her hobbies include gardening, interior decorating, and spending time with her family.
was born and raised in the San Antonio area. She attended the University of Texas at Austin for a Bachelor of Science degree in Communication Studies with a concentration in organizational communication. For over 8 years she has enjoyed guiding QUEST participants as they find success during and after training. In her spare time she loves to spend time with her family and being outdoors.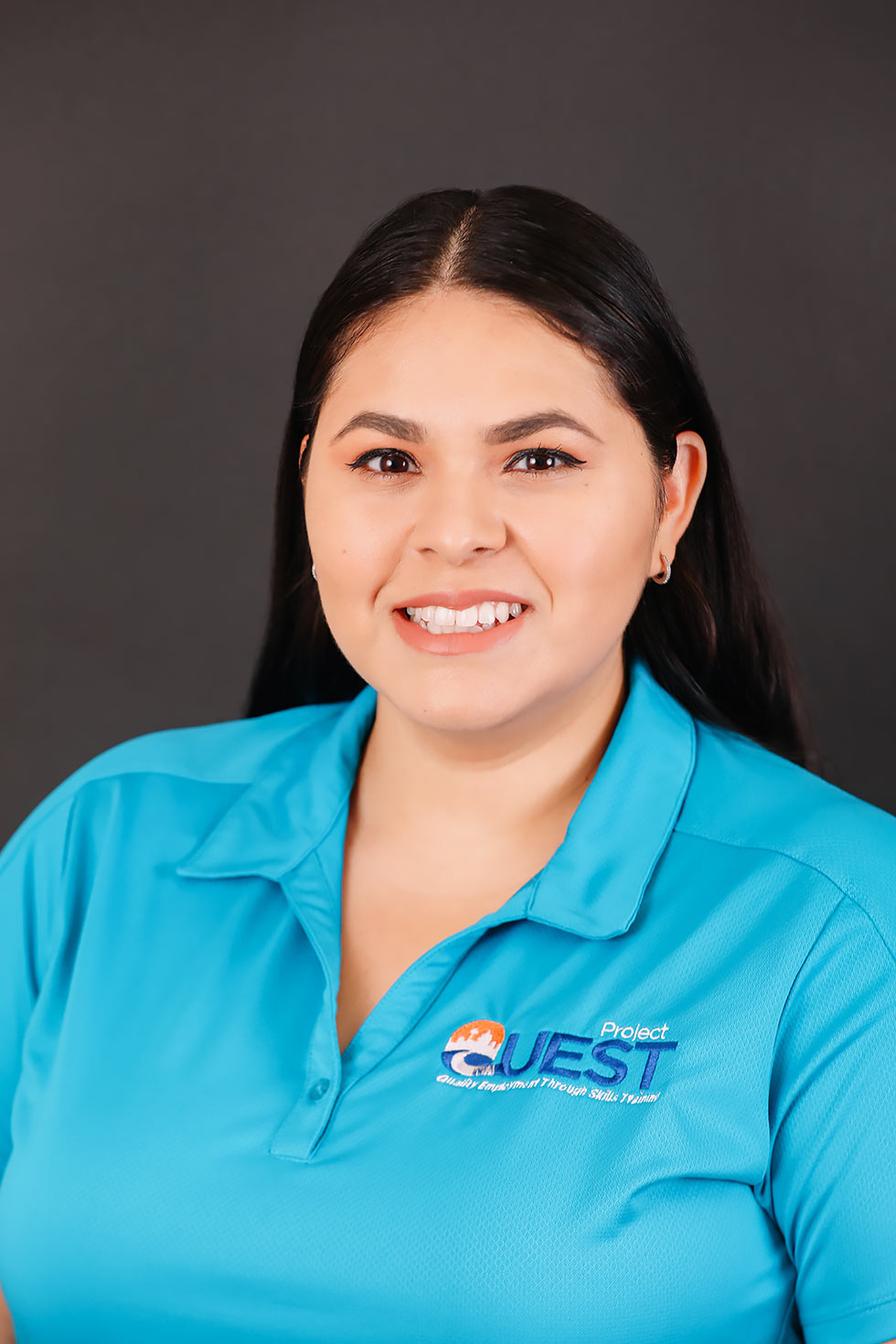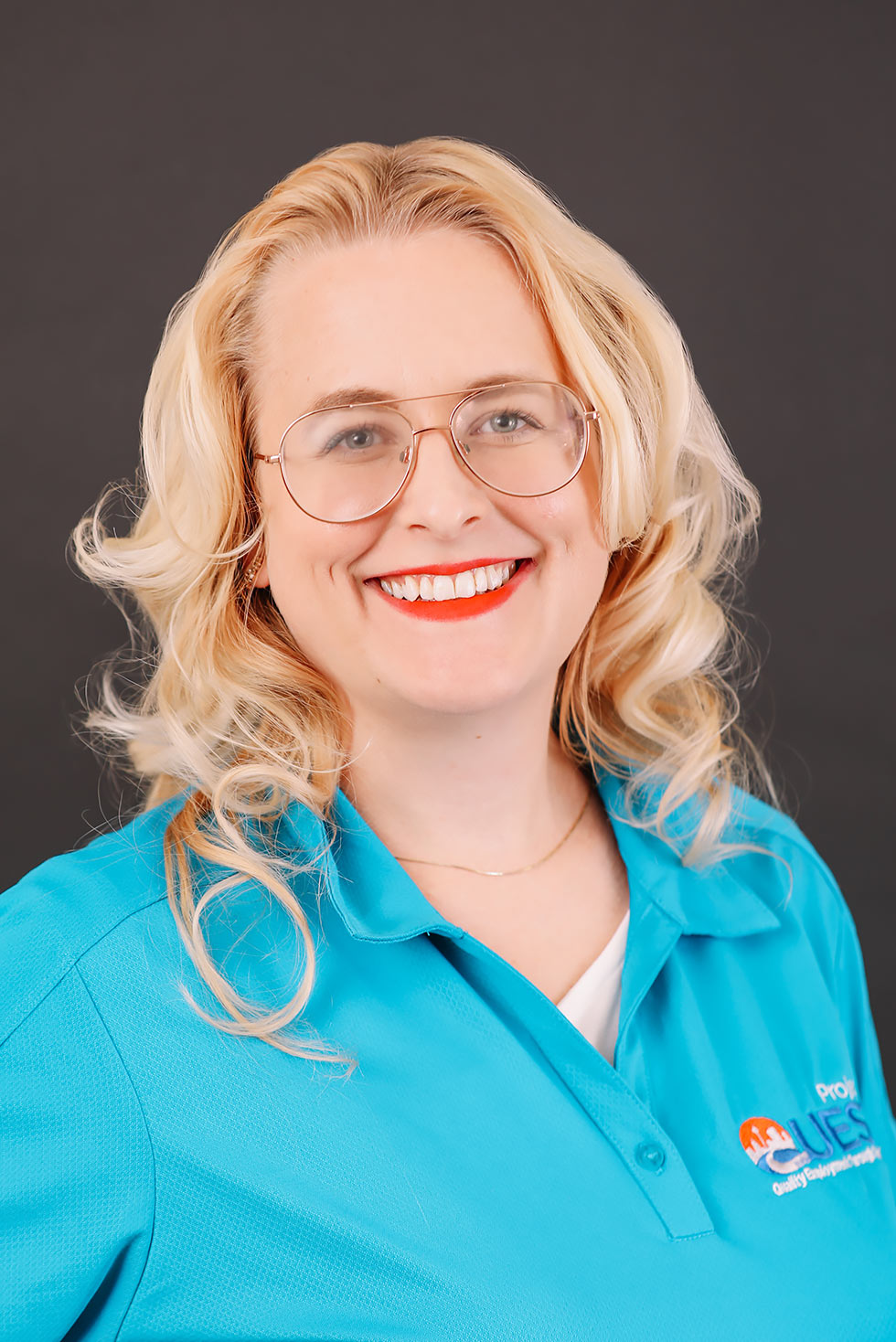 is the Candidate Outreach Coordinator, has been with Project QUEST for 5 years. She cares deeply about the opportunity to get the word out about Project QUEST in the San Antonio community. Amanda earned her BA in Sociology and Anthropology at University of Texas at San Antonio. She is certified as a Master Advisor through the Council for Adult and Experiential Learning. Amanda ran an art gallery for 7 years as part of the Second Saturday art walk. She is a lifelong learner who loves to read, explore, and support local artists.
is the Marketing Communications Coordinator, and brings 15+ years' experience in Marketing & Business Operations Management. She received her Bachelor of Business Administration in Marketing at The University of Texas Permian Basin. Adrienne has a passion working with small businesses to find their niche, sharing a 360-degree view of company-wide operations. She loves reading, painting, being in nature, spending time with friends, and traveling.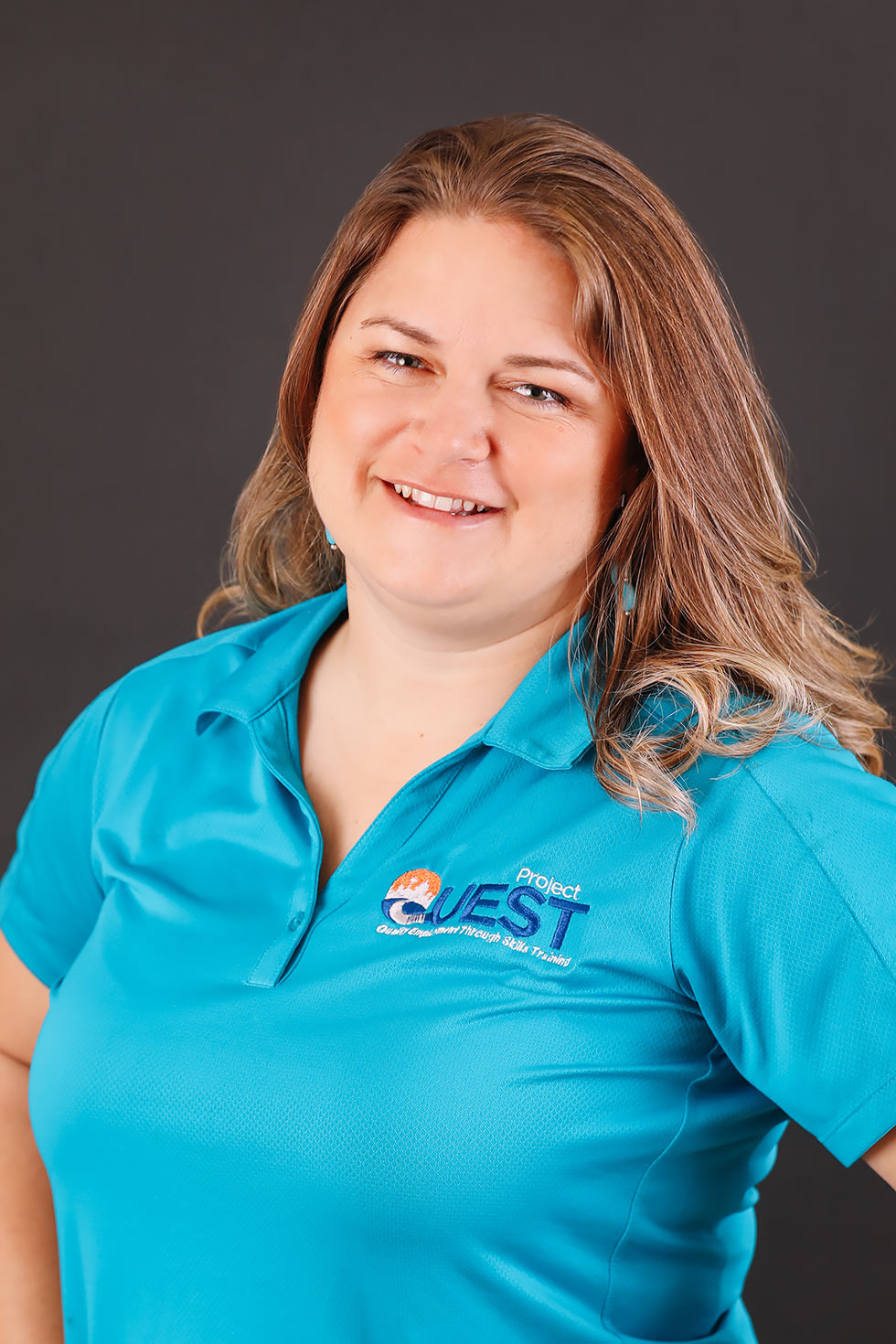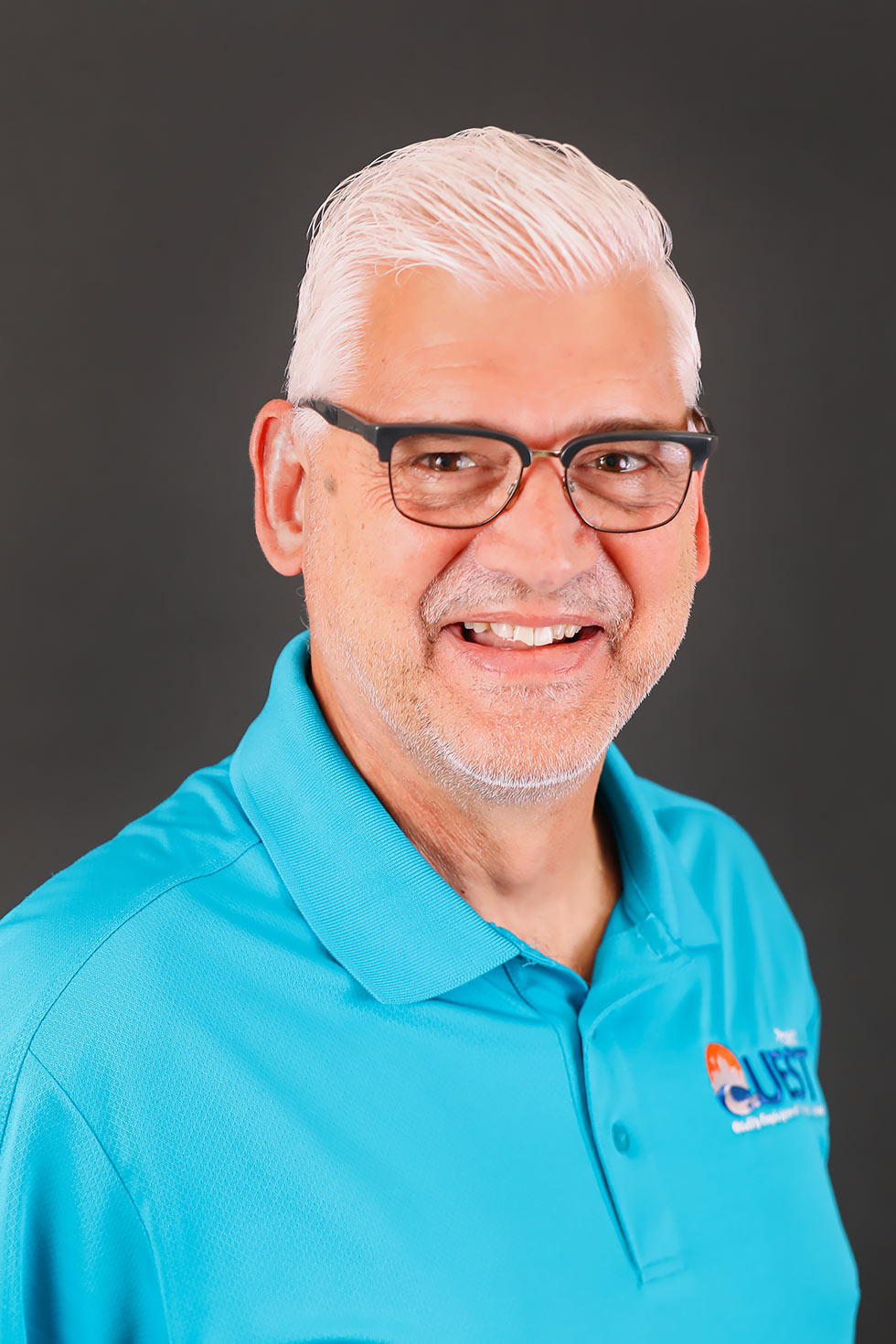 is our Career Coach overseeing the Trades programs, has been at Project QUEST for almost two years. He brings a diverse background which includes working in the corporate industry, ministry, retail and social services. He earned his Bachelor's Degree from Stephen F. Austin State University and a Master's Degree from Southwestern Baptist Theological Seminary. He has been very active in church work and volunteering at the Food Bank and Siclovia. He enjoys spending time with his family, being outdoors, running, traveling and baseball.
is a Career Coach managing the Restore Education partnership for College Level readiness and career training.  She's been employed with Project Quest since October 2019.  She obtained her Bachelor of Arts & Sciences from University of the Incarnate Word.  Carmen brings 30 years work experience in Human Resources, Vendor Contract Administration & Management and Education. She volunteers with her church in women's and youth ministry, loves the outdoors to hike, trail bike, enjoys reading and spending time with her family and friends.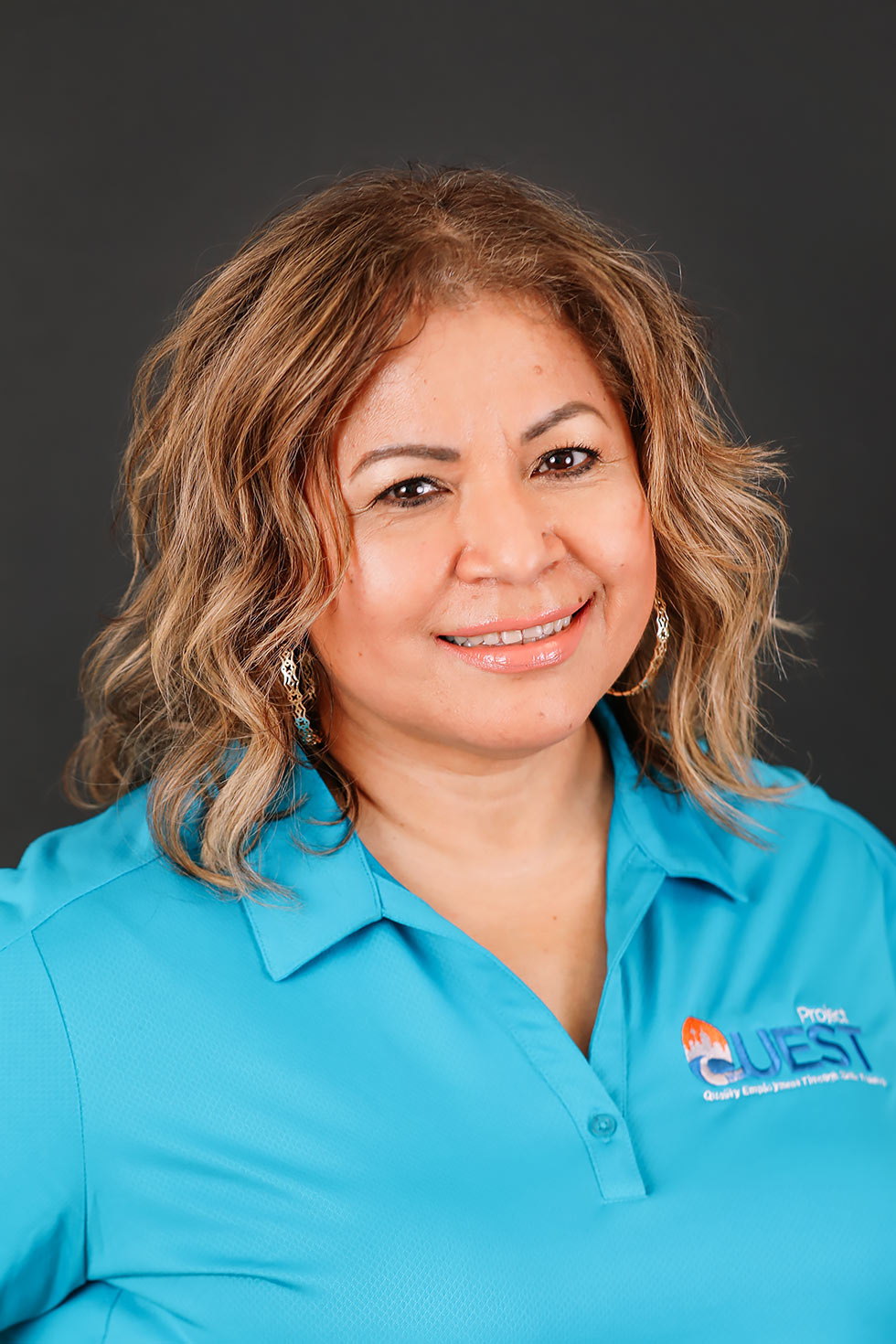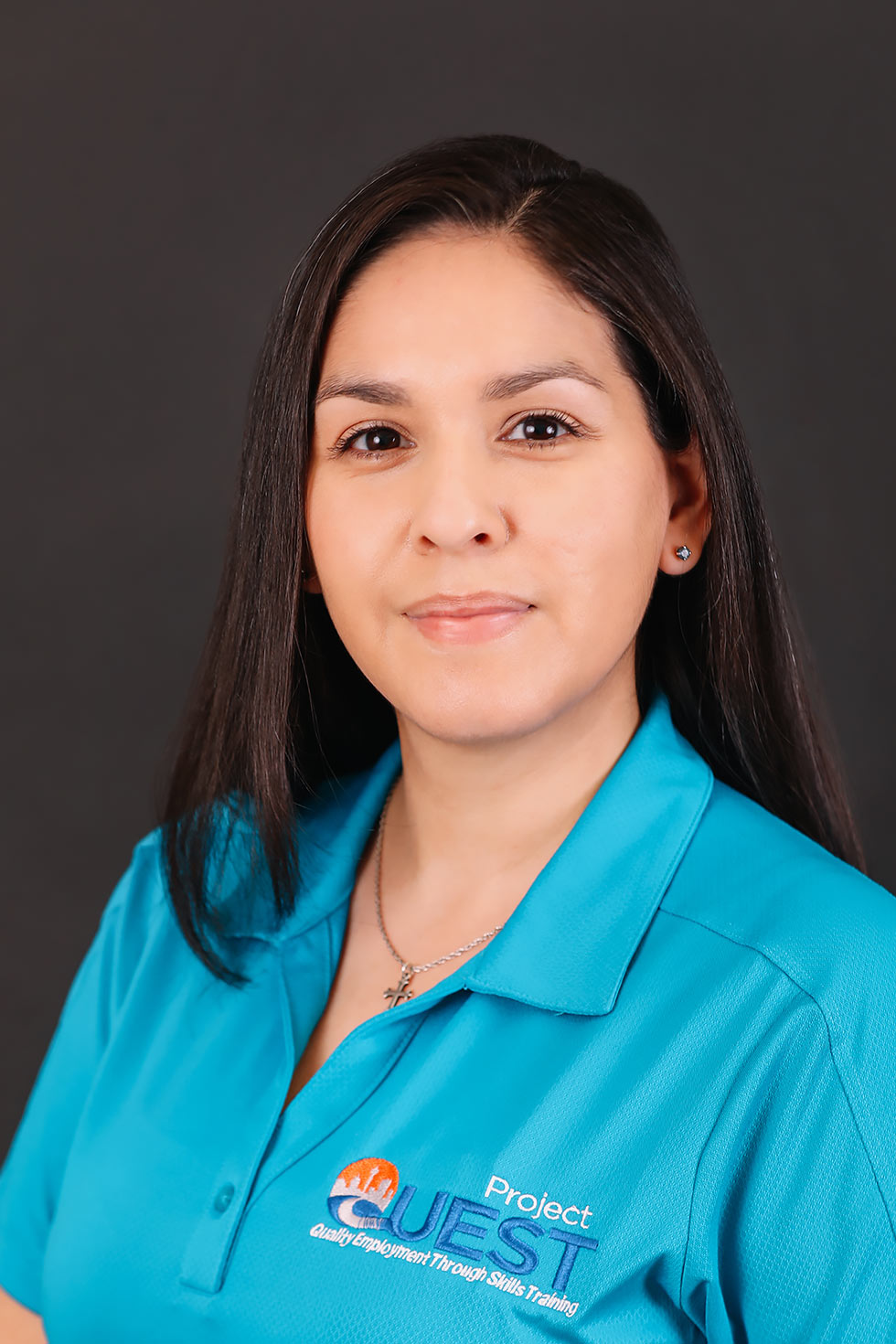 is a Career Coach supporting the SAC RN program. Christian received a Master of Science in Social Work degree from The University of Texas at Austin. She has over ten years of experience working with non-profit organizations in the San Antonio area and has a passion for helping others reach their full potential. Christian enjoys reading, spending time with family and traveling. 
is a Grants and Donor Relations Coordinator and helps coordinate the vast landscape of grants
and develops relationships with those who support Project QUEST participants. He received his Bachelor
of Arts in Non-profit Management and Leadership from Westminster College- Fulton, Missouri. Covell
has a passion for giving back to his community, which is what drew him to fundraising and Project
QUEST. He enjoys spending time with family and friends, volunteering, being outdoors, and traveling.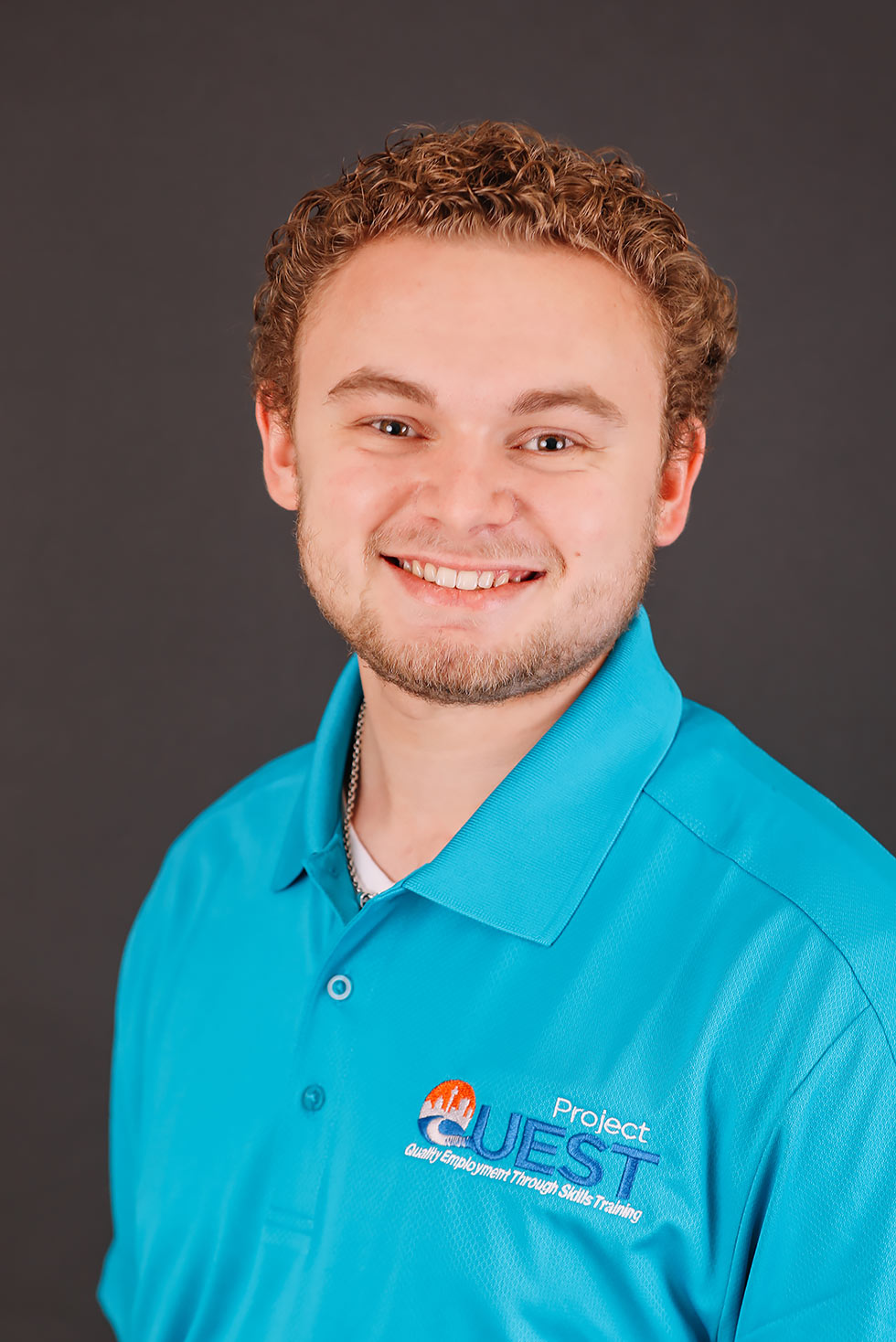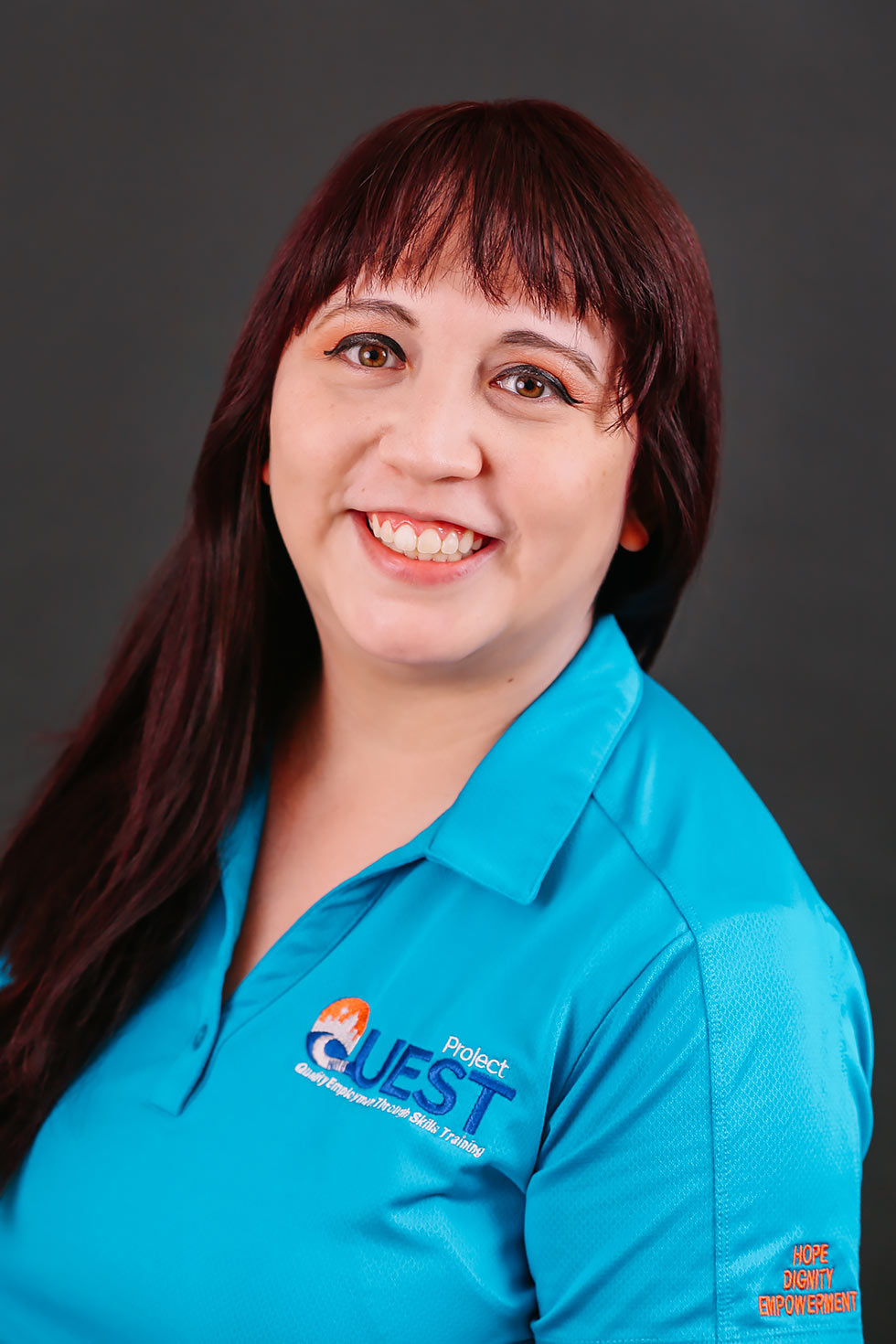 Laura Torres currently serves as the Career Coach for Codeup and Dynamic Advancement. Laura has a Bachelor of Arts in Communication Studies from Texas Lutheran University and a Master of Science in Applied Sociology from Texas State University. Laura has a passion for nonprofit organizations and she enjoys engaging her participants to achieve their personal and professional goals. Laura loves to laugh, listen to podcasts, and visit parks with her family's dog, Hinto and Dwolfg.
is a Candidate Care Specialist for Sourcing, she was born in San Antonio and raised in South Florida.  Fourteen years ago Isidra relocated back to her roots where she enjoyed spending the last twelve years with her grandmother. Isidra has 20 plus years in the administrative field, she has worked as an independent contractor thorough out the City of San Antonio the past 10 years. Isidra is pursuing her associates degree in Criminal Justice at St. Philips. Project QUEST is the first nonprofit organization she has ever worked for and she has truly made it her mission to follow the mission that Project QUEST strives for to serve the community. Isidra enjoys reading books, outdoor trails, exploring coffee shops and spedning time traveling to different beaches with her husband and three children.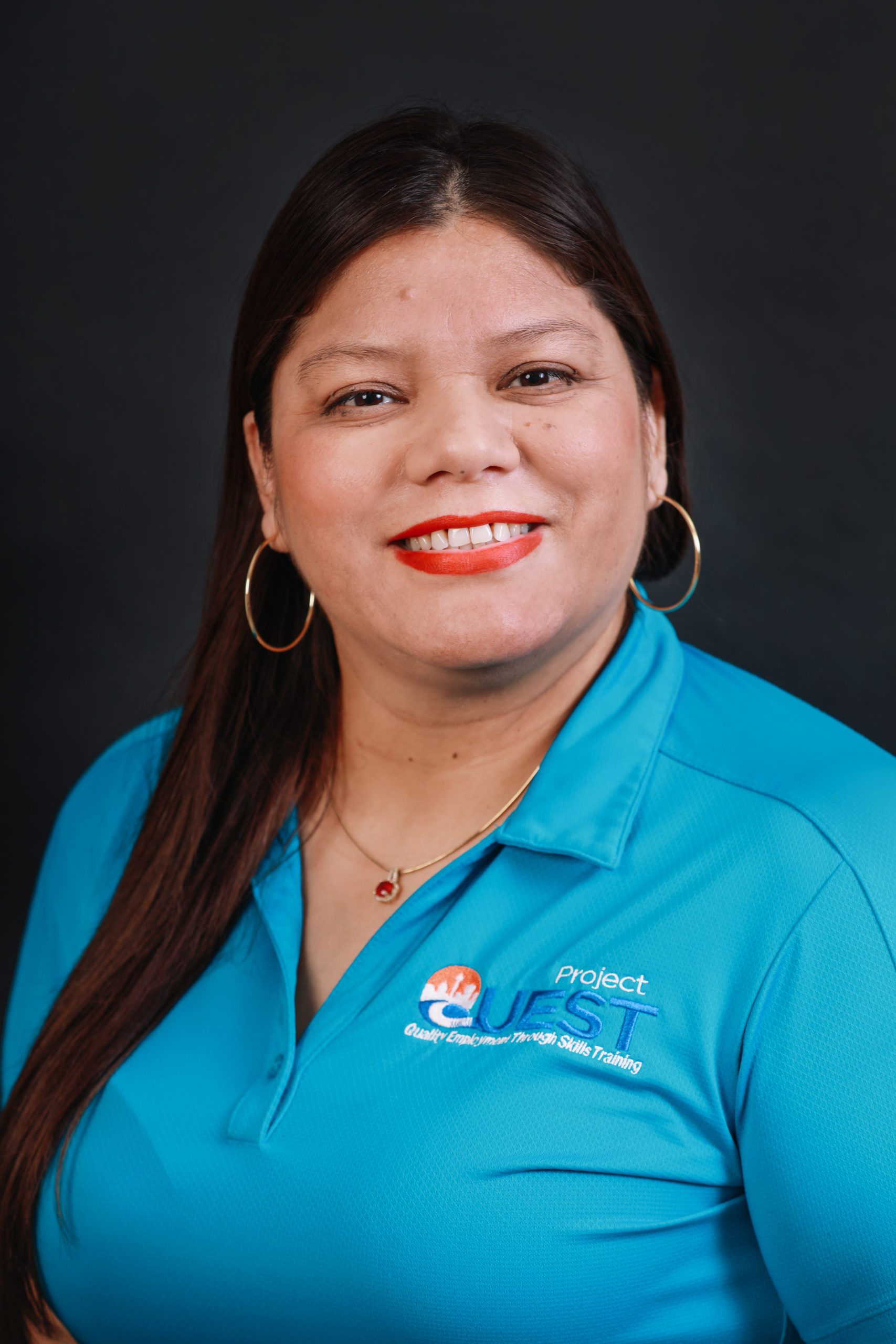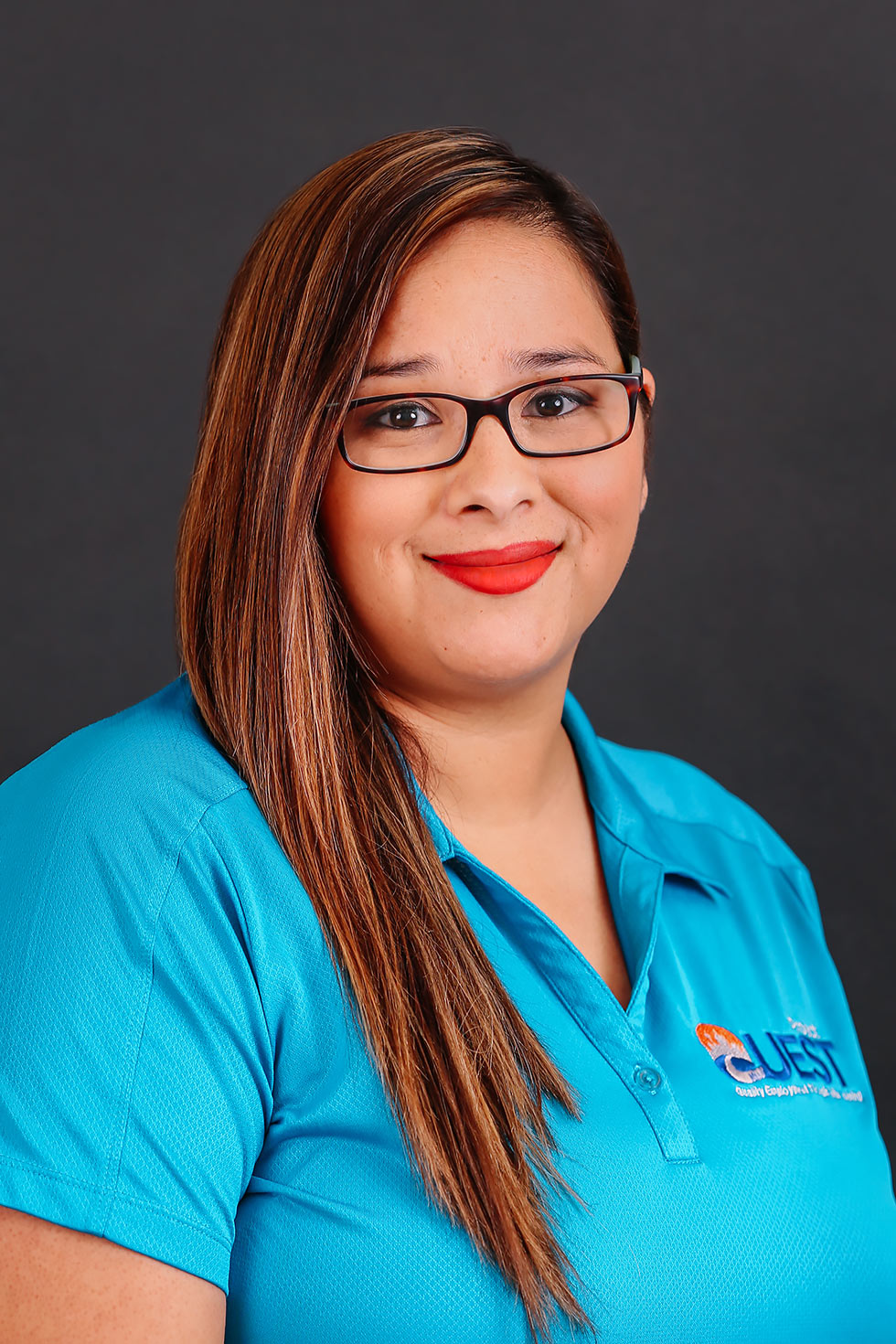 is a Candidate Outreach Coordinator that brings over 10 years of exceptional customer service experience and over 5 years of  experience in career counseling. She received her Bachelor of Science degree in Psychology from Texas A&M-SA. Her highly motivated and positive approach gives her the prospect and work collaboratively with community agencies to establish and maintain partnerships. She loves the opportunity to promote Project QUEST in the San Antonio community. Jennifer's motivated in assisting individuals to achieve and develop their strategies to overcome obstacles that will allow them to complete their career goal. Her experience and understanding of training programs, and her ability to contextualize according to the needs and abilities of individuals, allows her to effectively guide to applicants through the enrollment process. 
is an Associate Career Coach,  and brings over 10 years of serving the San Antonio working for non-profits. She also served for over 10 years in the U.S. Air Force as a weather observer then forecaster. She received her Bachelor of Science in Information Technology and Master of Health Administration from the University of Phoenix. Her passion for helping others has guided her during her entire life and hopes to continue doing so as a career coach.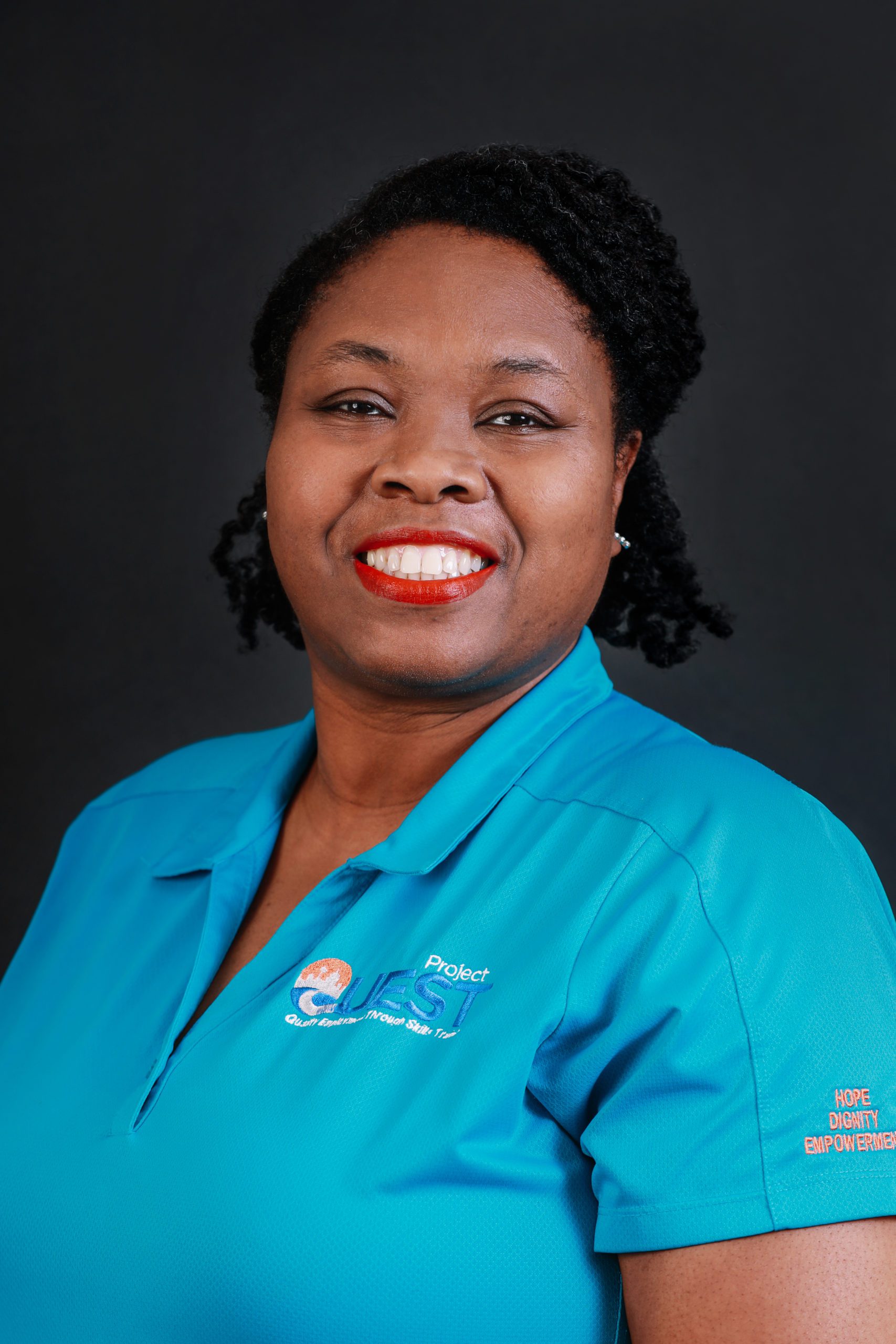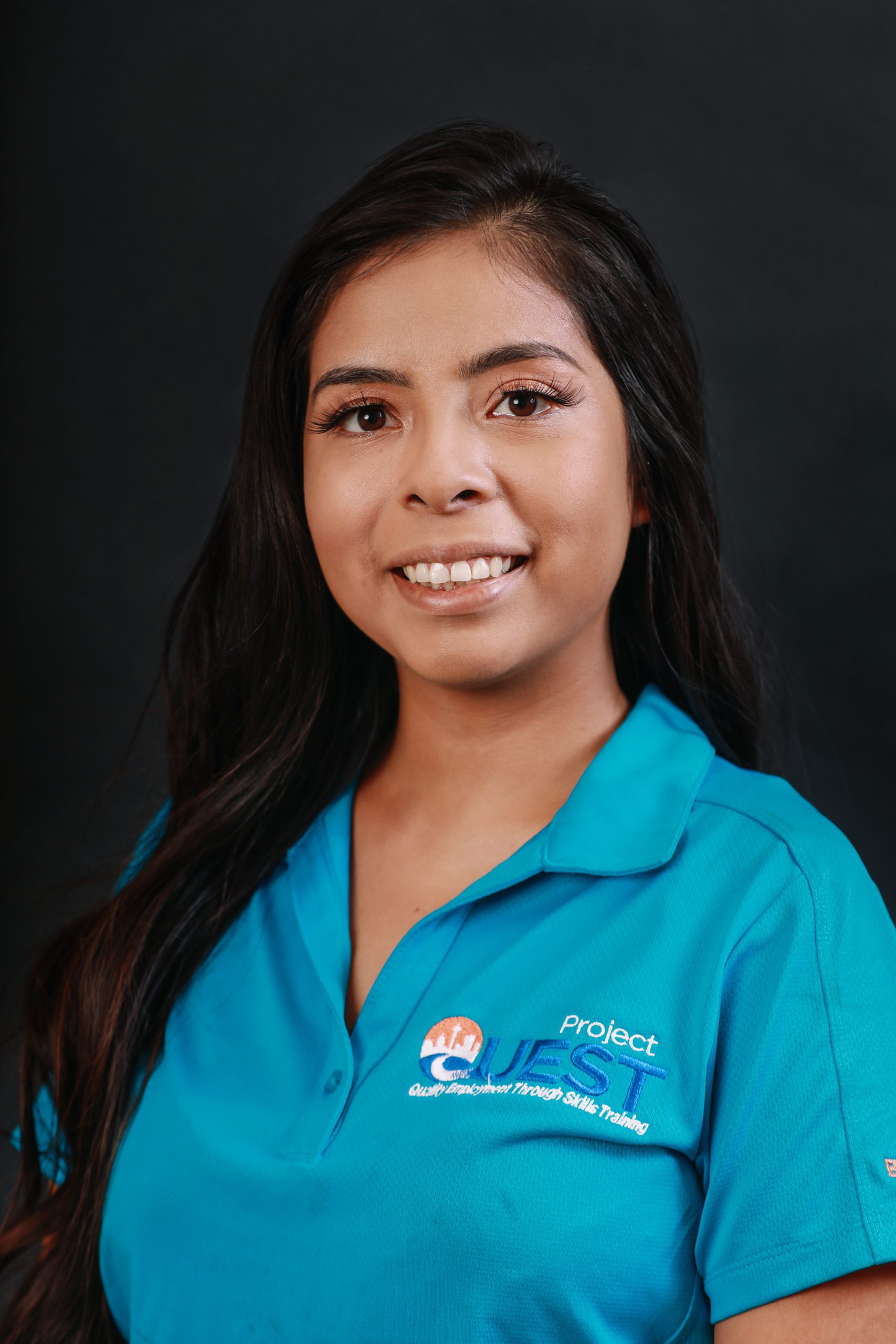 is a Candidate Outreach Coordinator who's passionate about giving back to her community. She received a Bachelor's degree in Communication from the University of Texas at San Antonio. Angelica strives to connect individuals with the different opportunities to pursue a higher education and build professional skills. She enjoys writing, finding new restaurants, and spending time with her cat. 
is an assessment specialist who strives to give applicants the best experience. He graduated from the University of Texas of San Antonio with a BA in History. Reynaldo has worked as a recruiter and this experience has served him well when interviewing potential Project QUEST candidates. His south side of San Antonio upbringing has made him passionate about giving back to the community. Through his dedication to Project QUEST's mission he was able to enroll the first three participants in the city into the Ready to work initiative. Reynaldo leans on the strong connections he has made within the organization and is always looking to better himself. He enjoys spending time downtown and traveling to new cities.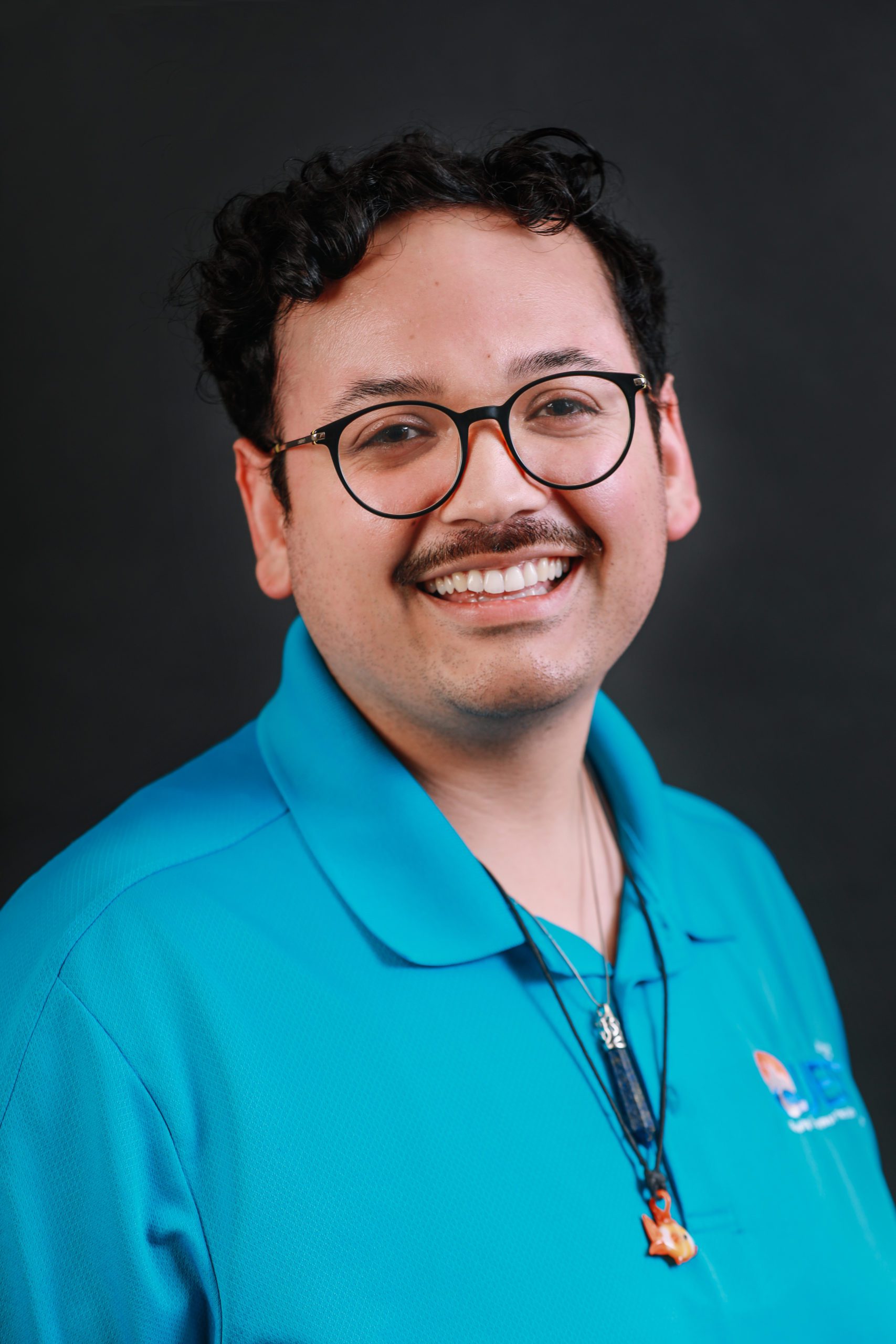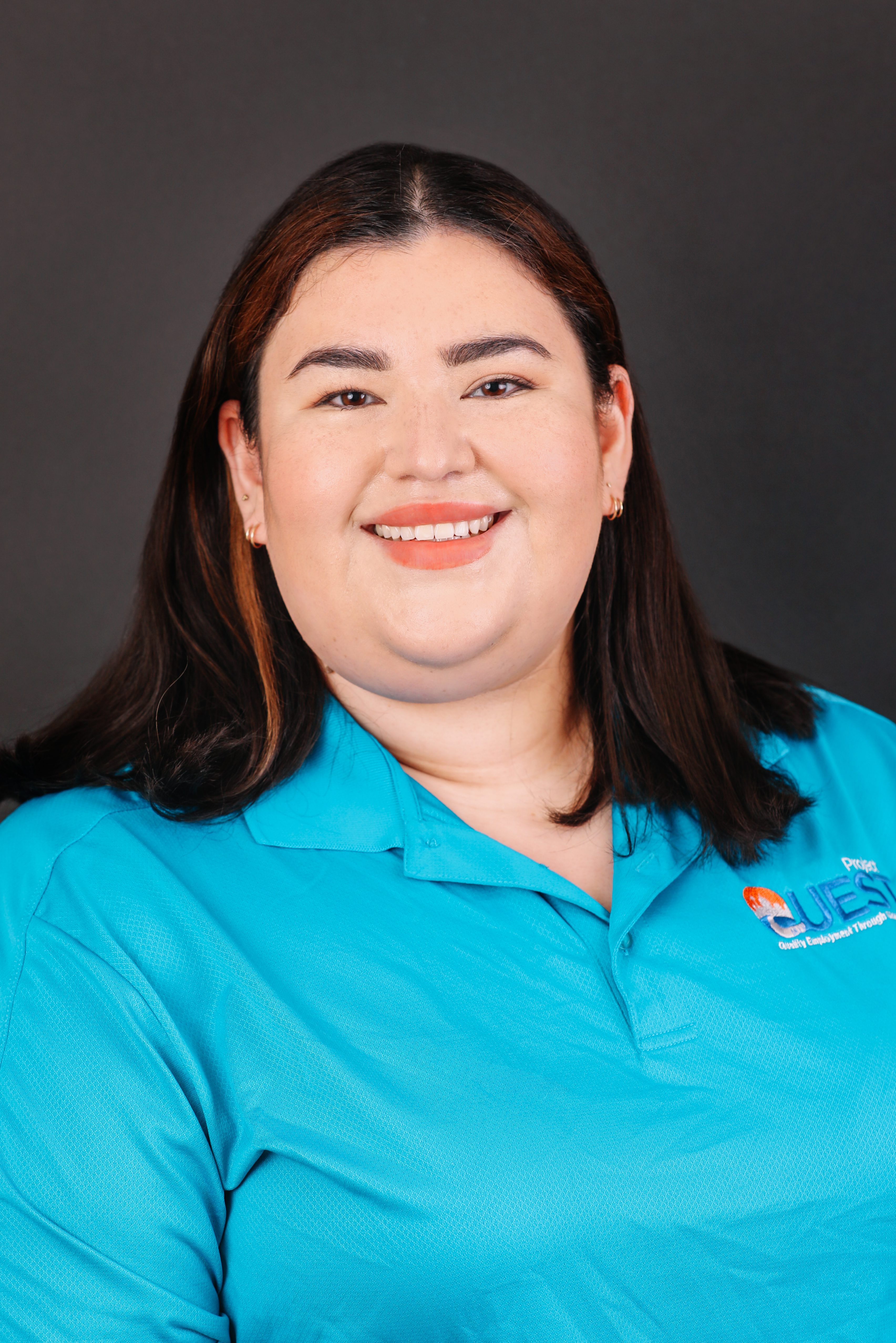 is a Career Coach dedicated to serving diverse individuals, families, and communities. She is passionate about empowering individuals to break down barriers that result in intergenerational cycles of disadvantage. Nohemi received her Bachelor's Degree of Arts in Mexican American Studies with a concentration in Sociology from the University of Texas at San Antonio and is currently pursuing her Master of Social Work. Nohemi enjoys collecting every type of device imaginable to make coffee, word searches, and reality TV.
is Participant Services Assistant with over 15 years of customer service experience. She is working towards her first college degree in Business Management (first in her family too!) and she cites fellow Project QUEST staff as great motivators of this educational goal. She keeps the office laughing, and greets each applicant with a smile and warm welcome. Diana loves to travel, spend time with her children, and read.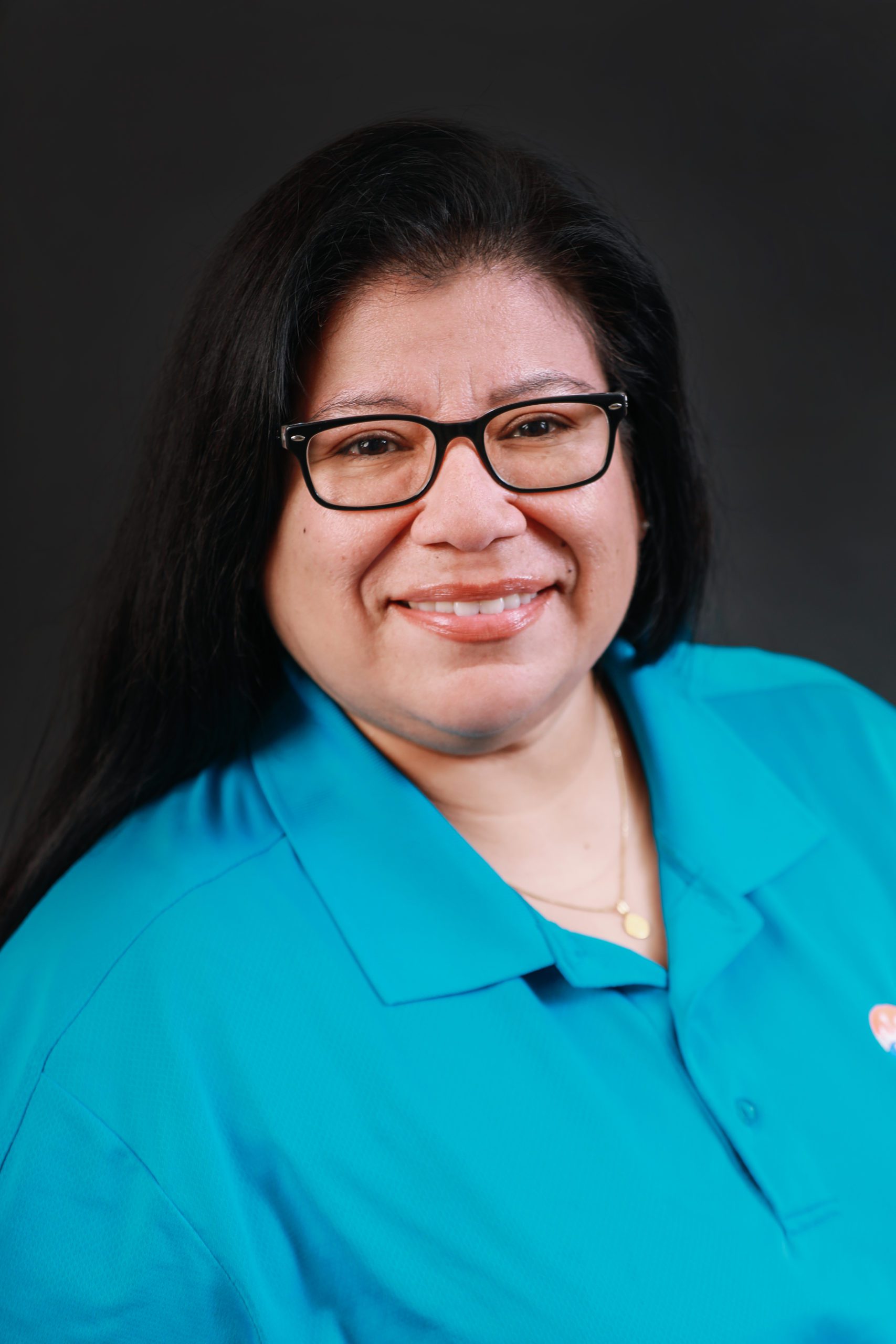 is a Career Coach dedicated to community engagement in order to provide resources that result in social mobility and positive social change. Mikayla received her Bachelor of Liberal Arts in Psychology from the University of Texas at San Antonio, and her Master of Arts in Industrial and Organizational Psychology from Walden University. She enjoys exploring methods and practices that aid organizations and individuals in personal/professional growth and development. She also enjoys the outdoors, self-care and wellness practices, and spending time with family.
is an assessment Specialist who has four years of excellent customer service and team leadership. She received her Bachelor's in Criminal Justice in 2021 from St. Mary's University which sparked her passion for assisting the community of San Antonio. Kayla's goal is to provide the tools and guidance necessary to help the underserved population flourish in living wage careers. In her free time, she enjoys game nights with her friends, reading and spending time with her family.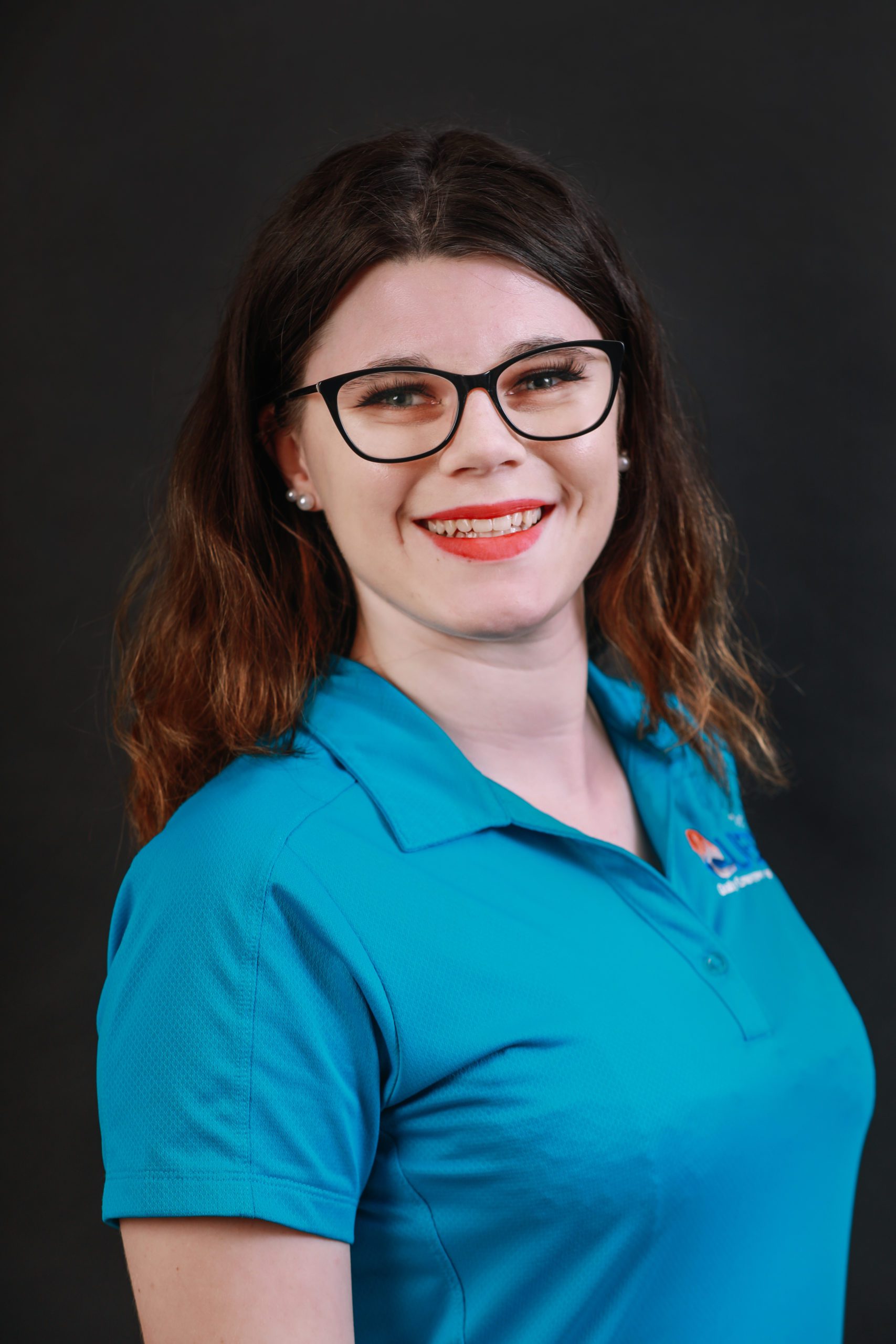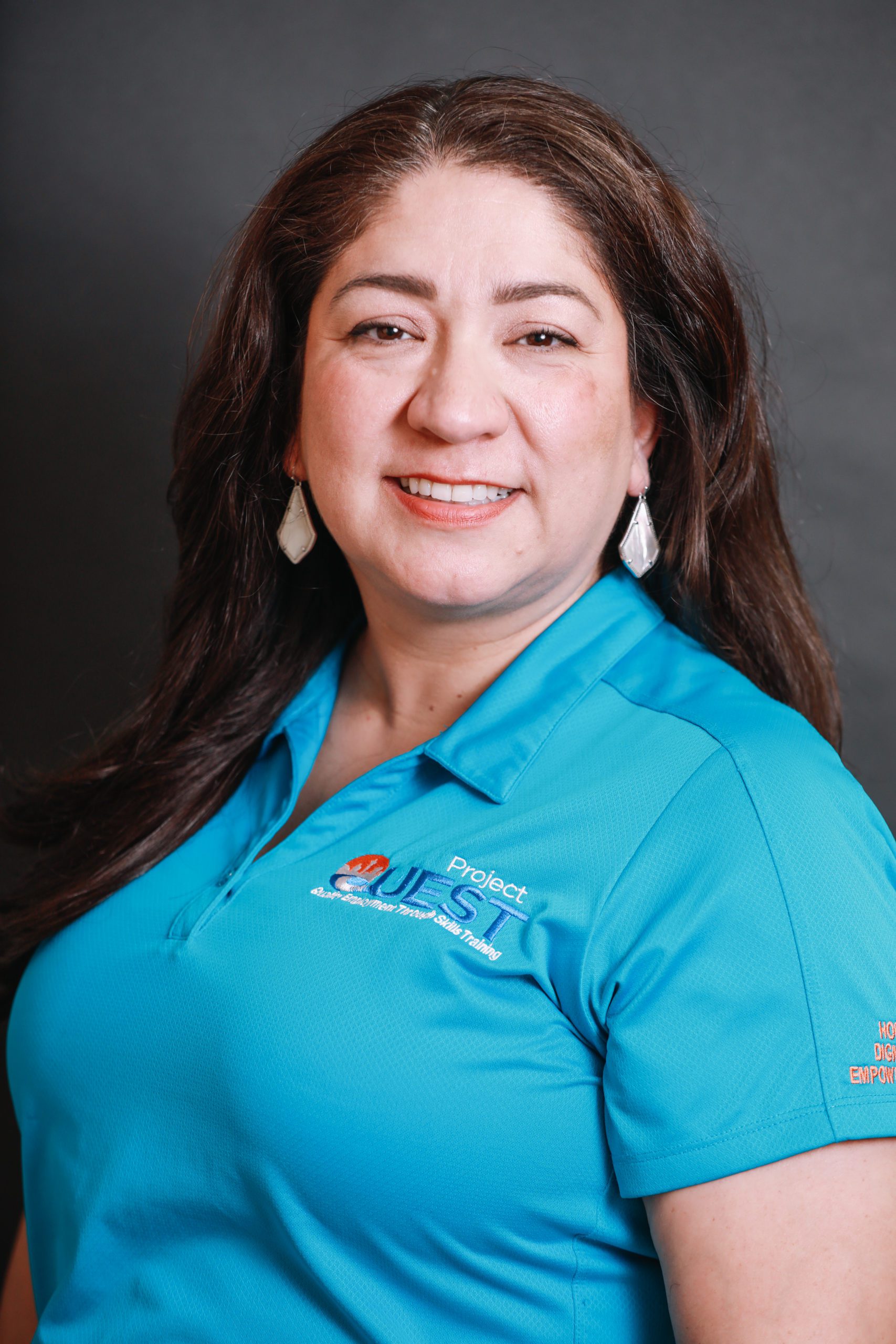 is an Employment Coordinator who joined QUEST February 2022. She was born and raised right here in San Antonio, she is a proud Huskie, and a graduate of Holmes High School. Jessica's passion in life is to bring joy to people's lives through service. She carries on in life with one thing in mind, "How can I help someone and make them feel loved today?" Before her career here at QUEST, Jessica was in the dental field for eight years and loved helping her patients. Jessica's nerdiest fact is nothing puts a smile on her face like talking about dental health. QUEST has allowed her to develop new relationships with participants, employers and community partners to achieve the Mission to Empower Participants with quality employment through skills training. She is looking forward to continuing her education to serve the team and participants.
is a Certified Workforce Development Professional (CWDP) who is passionate about bettering the community through education, development, learning, and awareness. Kaiulani is dedicated to the mission of Project QUEST and aims to help in providing Hope, Dignity, and Empowerment to all that come to Project QUEST. She loves dancing hula, playing tennis and spending time with her family.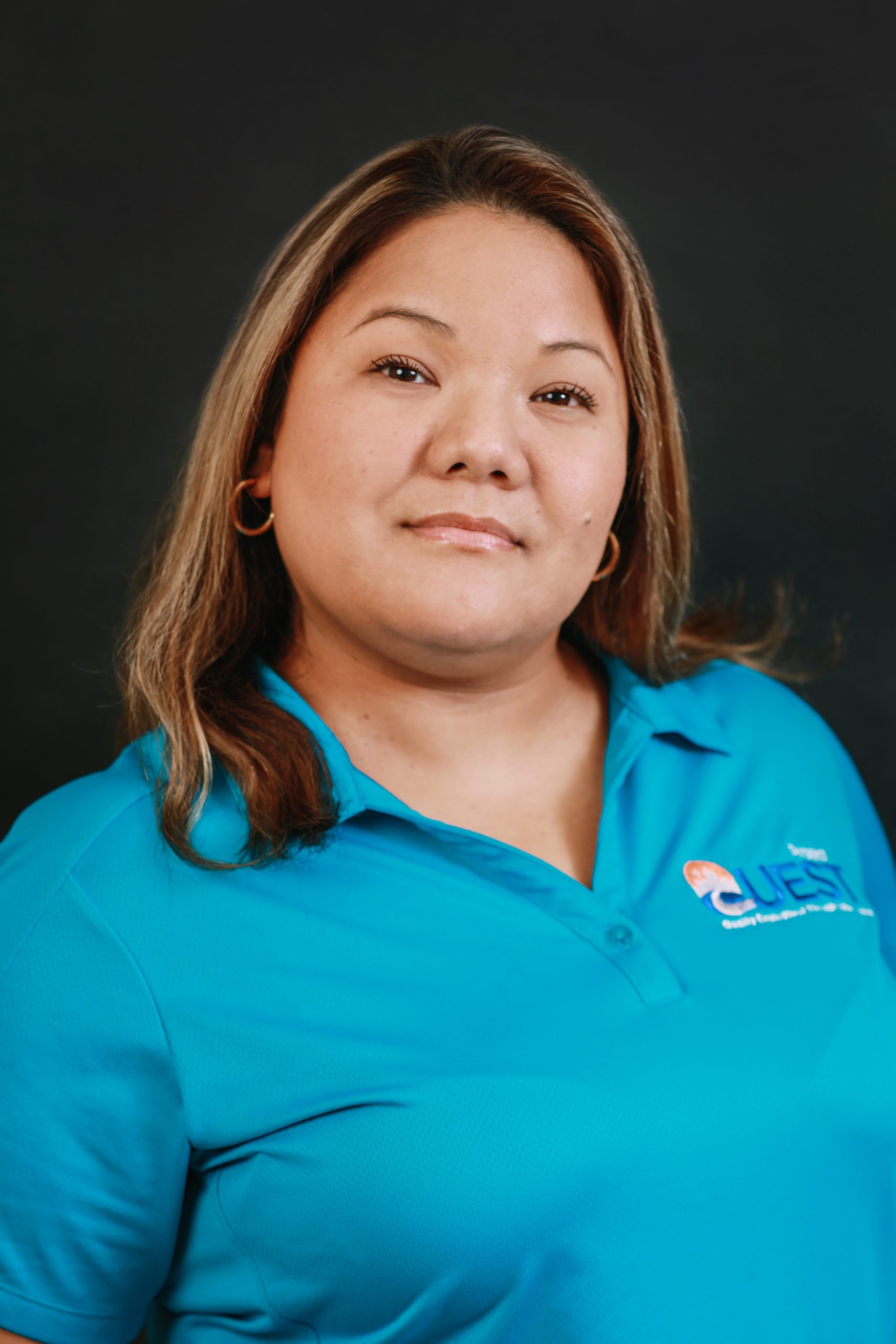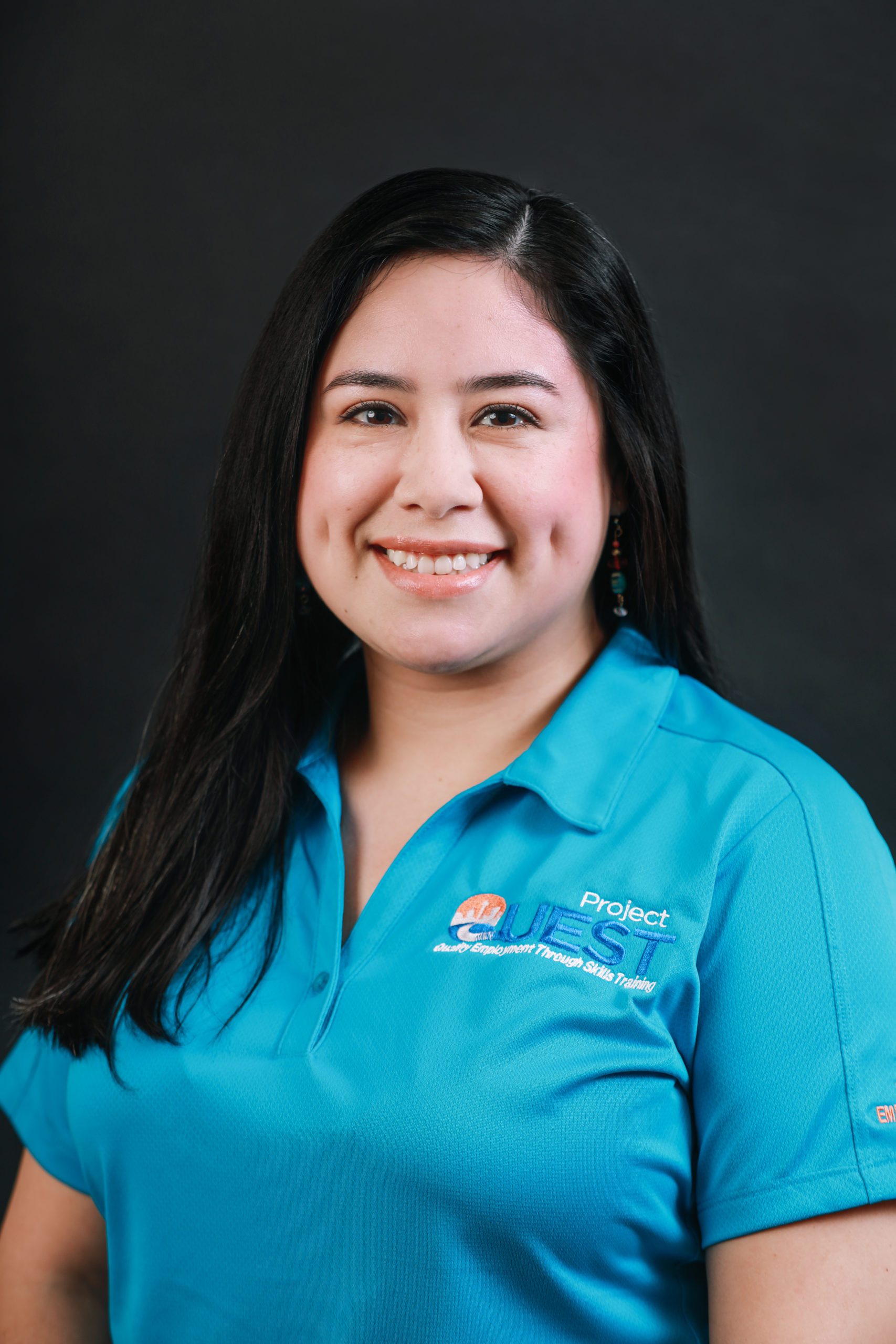 is a Career Coach with a passion for equity and social justice. She brings experience in academic advising program planning, and volunteer initiatives. She received a Bachelor of Arts in Anthropology and Latin American Studies from The University of Texas of Austin, and a Master of Education in Higher Education Administration at the University of Texas at San Antonio. In her spare time, Maira enjoys listening to podcasts, learning about history, and spending quality time with friends and family. 
was born and raised in San Antonio, she graduated from Texas A& M University with a psychology degree. After graduating, she entered into management. She quickly prospered based off her understanding of training and creating relationships with her teams throughout Texas, California, and Colorado. Five years later, she started her MBA at Texas Women's University in Denton. Upon her graduation, she connected with an employment agency. While working there, she learned there was such a huge need and disparity throughout our community. As a Career Coach, she is adamant about creating awareness, training, assisting, and facilitating the Project QUEST participants. Chelby and her fiance enjoy family outings with her fur babies, playing golf, going to the river/lake, and visiting the local music scene.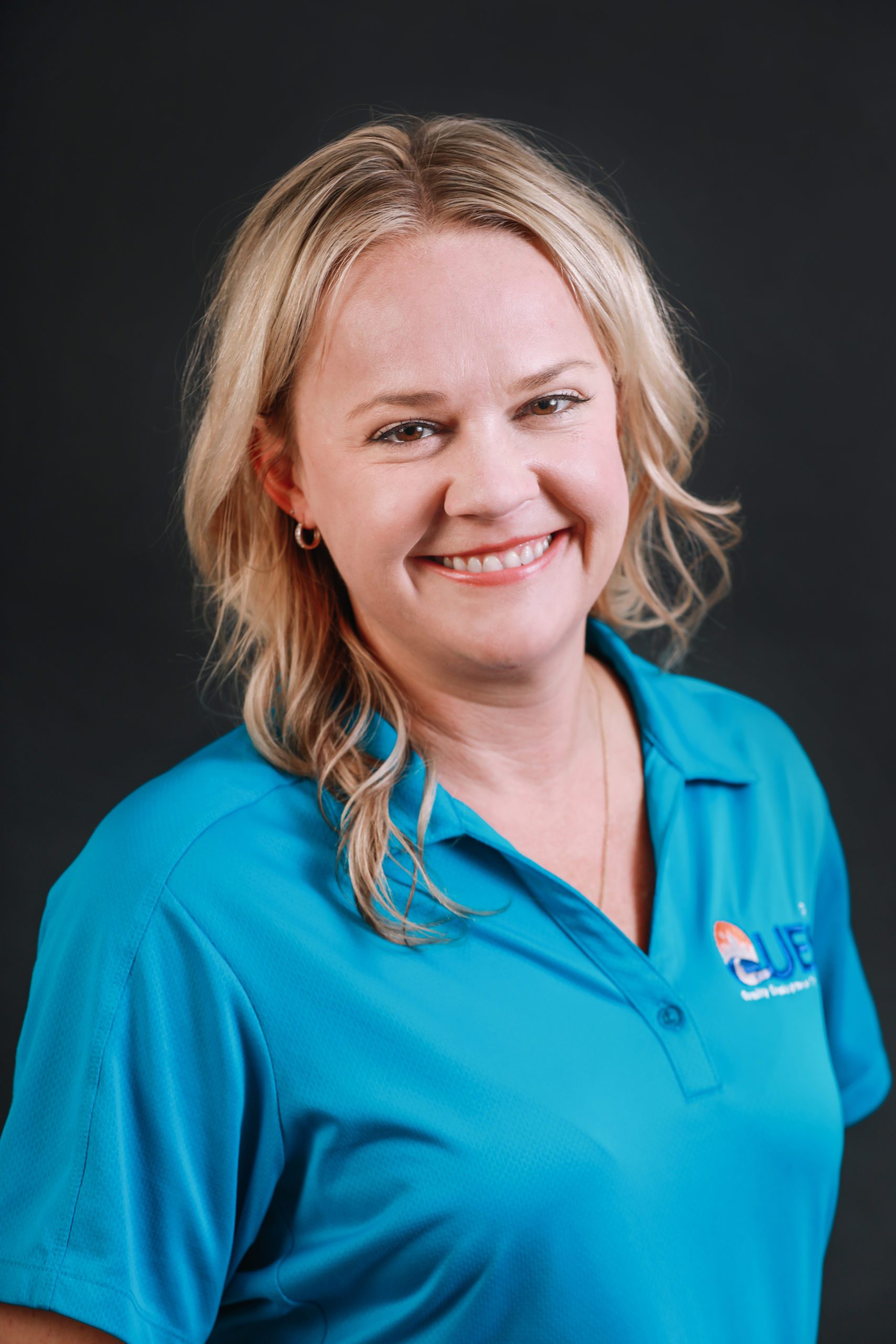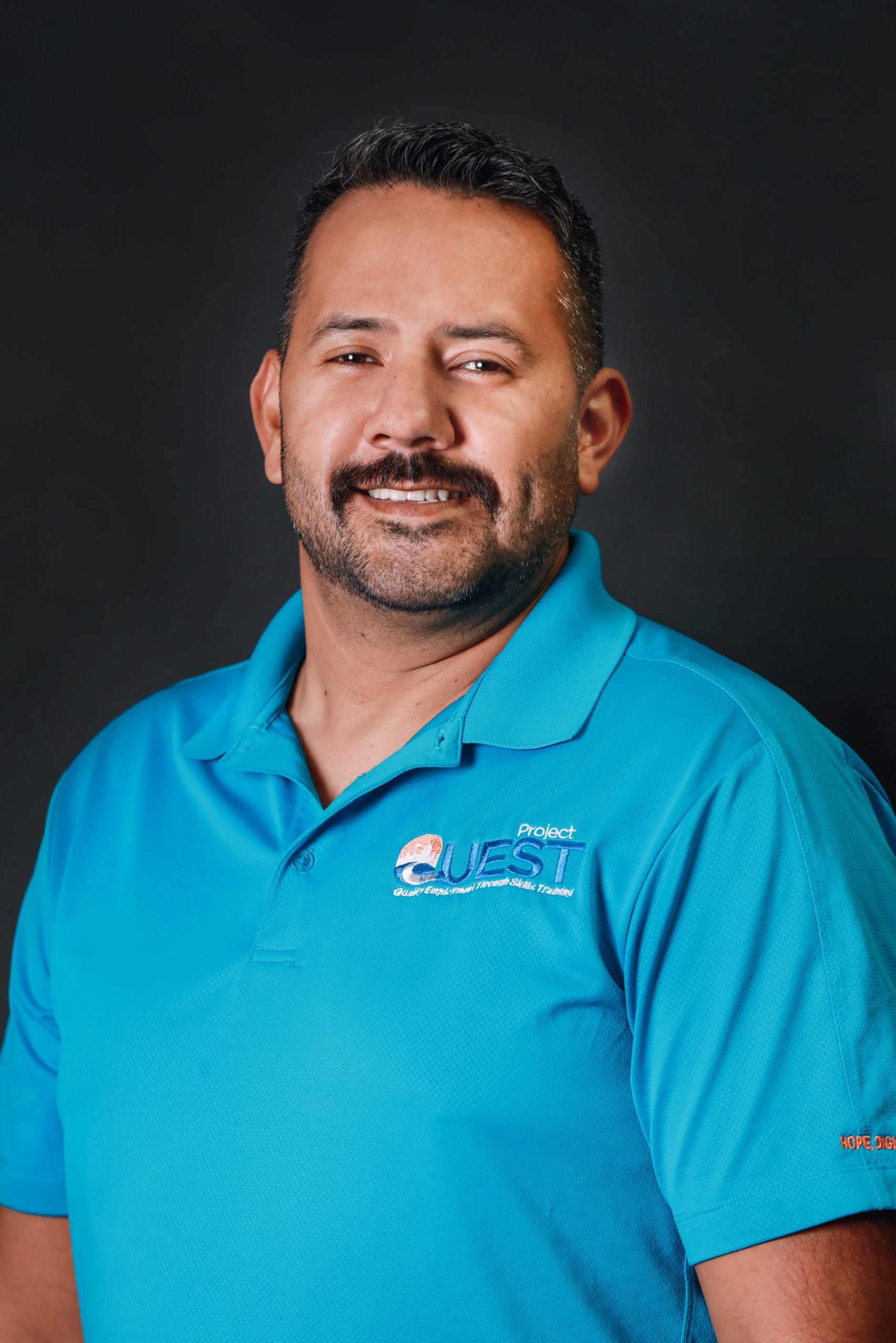 started his education journey in 2012 when he enrolled at St. Phillip's College to be an Aviation Technician. With the help of Project QUEST, he was able to obtain his associate degree and certificates. After graduation he went into the nonprofit sector with the goal of continuing his education. He attended the University of the Incarnate Word, graduating in May of 2020 with a bachelor's degree in Applied Science and a minor in Human Resources. As a QUESTer he strongly believes that education is important and that everyone and anyone should have the opportunity to better their lives and the communities they live in. He strives to be an example that anything in life is obtainable no matter your background, culture, or education level. 
currently serves as an Accounting Technician in the Finance Department. Riata received her Associates from Austin Community College, and is currently seeking her B.B.A. in Accounting. Riata has a strong dedication for community building and providing opportunities for transformative empowerment. She spends her leisure time working on her garden and exploring San Antonio's rich culture.